General info about art sizing and planing for a recess.
(THIS PRODUCT LINE HAS BEEN DISCONTINUED, ARTICLES ARE ONLY FOR REFERENCE FOR PAST CLIENTS)
Checkout our latest offerings of Deco TV Frames exclusively made for Samsung The Frame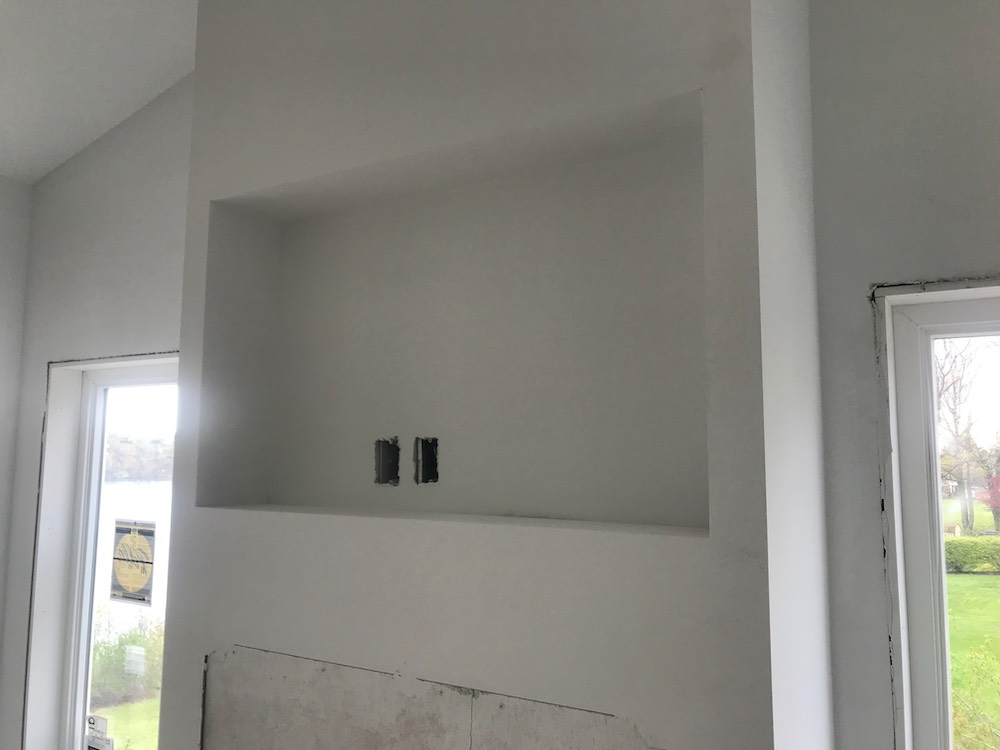 How big should my recess be?
When using a TV Art Cover in a recessed application where the TV is embedded into the wall, it's very important to make sure your recess opening is large enough to fit the motorized subframe.
The following table is the dimension for your rough in opening for the recess. These dimensions HAVE NOTHING to do with the overall dimensions of the decorative frame. The overall decorative frame would measure approximately 12-14" larger than the TV size.
Quick Reference Sizing Guide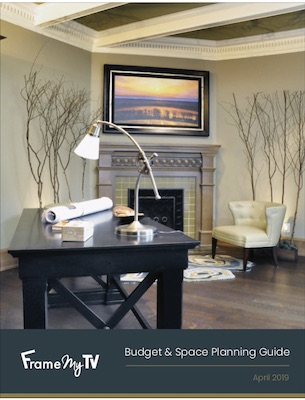 Though everything we make is custom made-to-order, we have prepared this guide to help you in planning your space.
IMPORTANT: This guide is for general space planning and does not take into account things such as speaker bars accommodated special scenarios. If you are planning to incorporate a speaker bar, you'll just want to add the height of the speaker bar to the suggested recess height listed in the above Space Planning Guide.
Learn More about How We Accommodate External Speaker Bars
How Deep Should My Recess Be?
The depth of your recess is based on a handful of factors such as your TV thickness and the thickness of your TV's wall mount. The motorized artwork frames have 3" thick metal subframe which encapsulates the TV much like a shoebox lid going over a shoebox as you can see here.
Above is just one of the many install methods available. Here you can see a list of all TV Art Install Methods.
The depth of your recess should be equal to [TV Thickness] + [Wall Mount Thickness] + 0.5"
This will have your motorized art standing 0.75" off the wall as shown here. This 0.75" of gap is essential to provide maintenance access, but is virtually unnoticeable once the frame is installed due to the gentle shadow cast by the frame as shown in this image.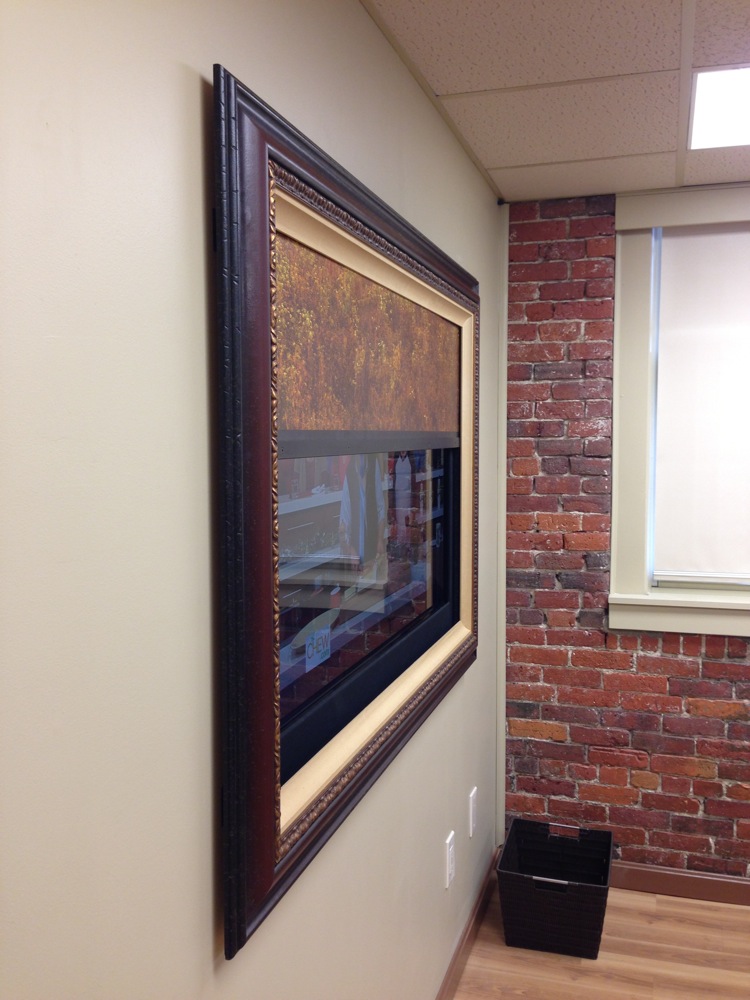 How does installation work for a TV Art Cover Install?
We offer a variety of install methods depending on your specific application. .
For Recessed Applications:
For Surface Mounted Applications:
How Does Everything Look from the Side View?
Checkout this Article on Side Views for each of the different frame collections.
Estimate Overall Size & Price