Order numbers are the identifier of a frame for reference purposes and are required for all support requests. Frame My TV is only capable of providing support for frames we have manufactured.
Technical Support Requests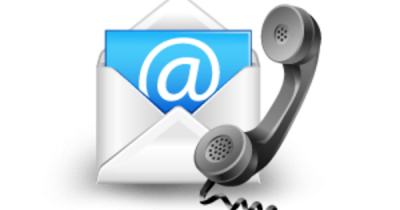 We strive to provide great customer support to all of our clients, but please understand that in order for us to provide you with accurate information, we'll need to locate your original order number before we can provide any assistance. Once we have located your order number, we can review all the specific details of your order to properly address your concerns.
Locating Your Order Number
On the lower right side of your frame, you'll find a sticker like the one shown here to identify the order number associated with your frame. From this order number, we can look up all documentation, work orders, technical info and your invoice.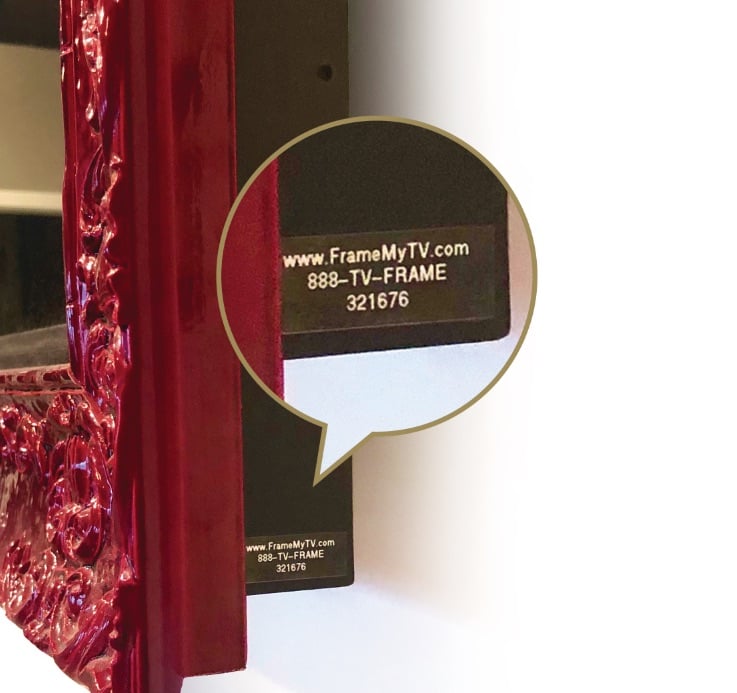 The order number is the 6 digit number at the bottom of the label.
Frame My TV Order numbers typically start with a 2xxxxx or a W32xxxx
Have Us Look It Up For You
Click Here to send us a photo of your frame and your contact info so we can attempt to locate your order number and the details about your frame. In the comments area, indicate the names and emails of any other people who might be associated with your order.
Not Sure if your frame was Made by Frame My TV?
Despite being the leader in the industry, we frequently receive requests for assistance with frames made by other manufacturers. Due to the highly proprietary methods an various unique approaches by various suppliers, we only have the ability to provide support and technical assistance with systems made by Frame My TV.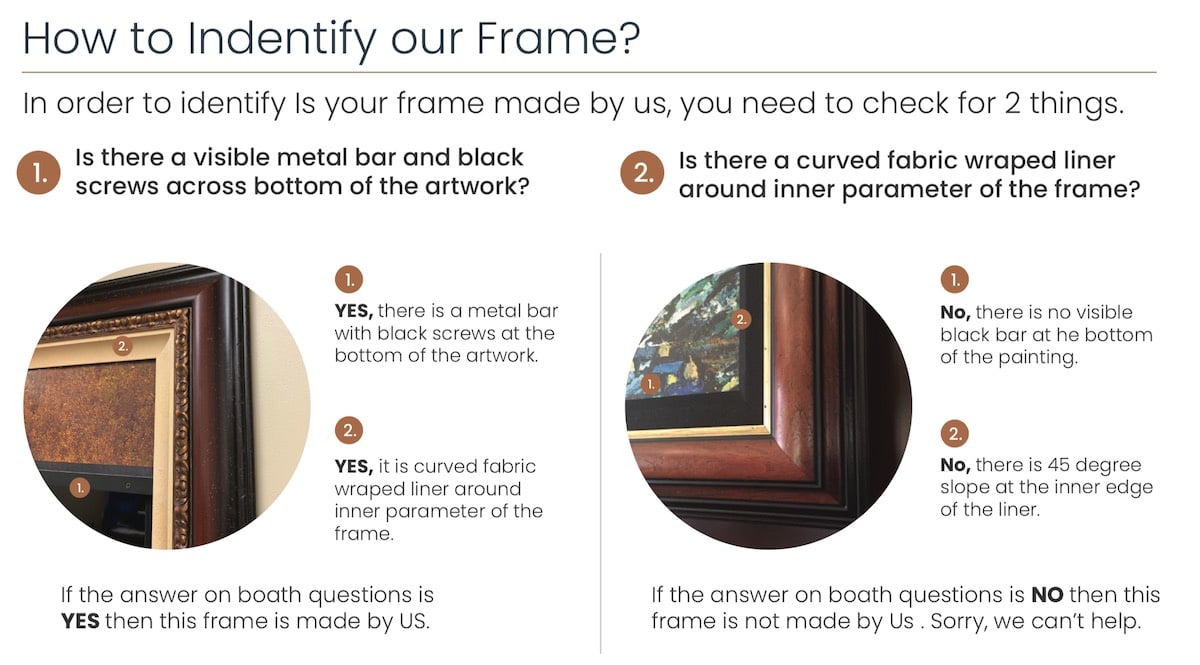 What if my frame wasn't made by Frame My TV?
Other providers you might try to contact are Vision Art, Media Decor (a subsidiary of Leon Speakers), Vutec, or Hidden Television.