TV Art installation method using a set of brackets to secure the TV directly to the wall when the TV is recessed so the wall can support the weight of the TV Art.
Many clients wish to recess a TV fully into a standard thickness stud wall to appear as an actual piece of framed art on the wall when not in use. This installation method accomplishes this in a simple manner.
What to do before the frame arrives:
TV: Use an ultra thin television (less than 2" thick)
RECESS: Make a roughed in recess in the wall with a 2x4 stud on all four sides of the recess. Contact us to determine the opening size of the recess or CLICK HERE to learn more.
ELECTRICAL: Install a standard 2 receptacle outlet in the back of the recess, or along the lower stud with the outlet facing the upper horizontal stud of the recess.
TV INSTALLATION: Install the TV inside the recess on an ultra low profile swing arm or flat mount so the surface of the TV is 1/2" behind the surface of the wall. The center of the "visible TV screen" should be centered within overall opening of the recess for proper alignment with frame when it arrives.
WARNING: If you have any questions or concerns about the installation process of any of our products, DO NOT PROCEED! Contact 978-912-7200 before proceeding. Failure to properly install this system may result in serious injury or death.
Be sure to also review the information provided by your TV manufacturer and the supplier of the TV's wall mount to ensure the weight ratings and limitations of any devices directly associated by the installation of this product.
Pre-install the L Brackets onto the screw holes at the upper and lower sides of the black motorized art subframe.
If you are using our IR-1E or IR-2 devices for infrared control of your TV, you'll want to be sure to install these components prior to installing the motorized art. Click here to learn more about these devices.
Need to Order a Set of L Brackets?
COST: $29.99
Installation Process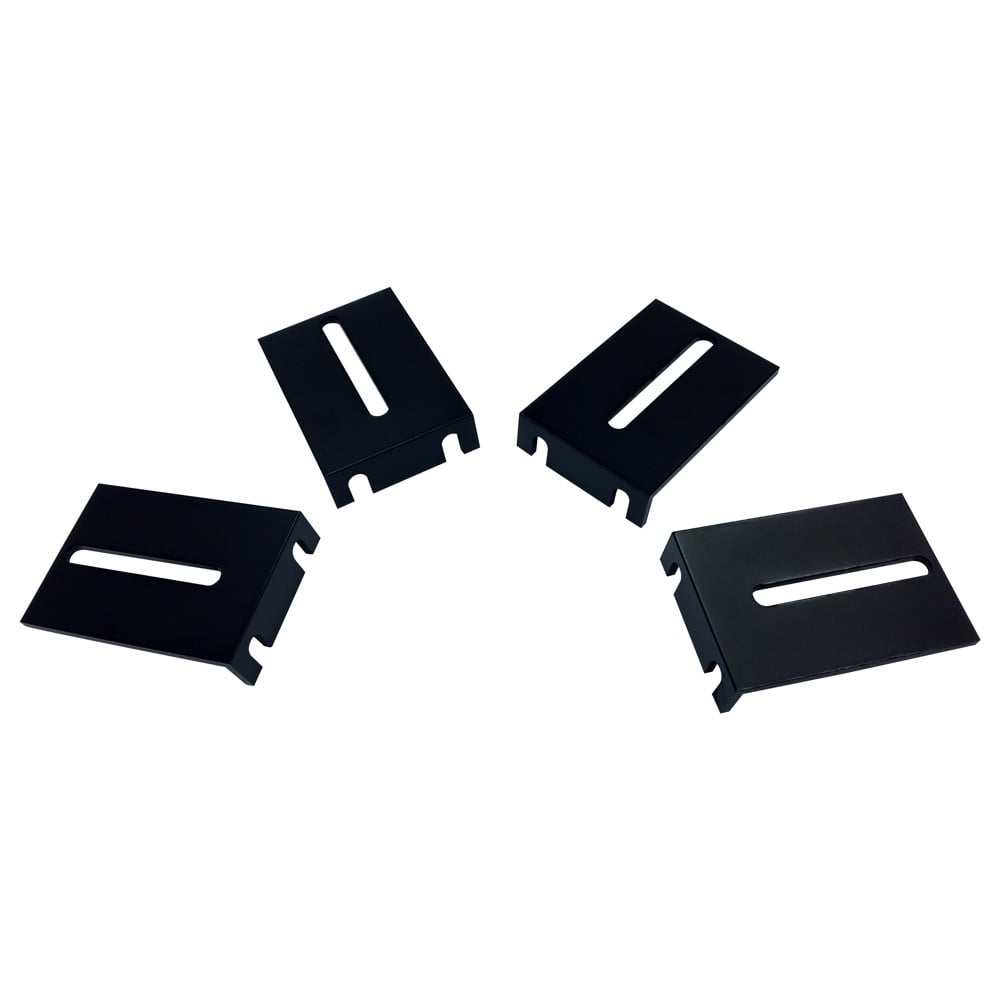 Install the motorized art subframe into the recessed opening as shown. It's a good idea to have a few wood block of varying thicknesses handy to place in the bottom of the recess under the subframe to support during the install process. The blocks can be left there after the installation is complete.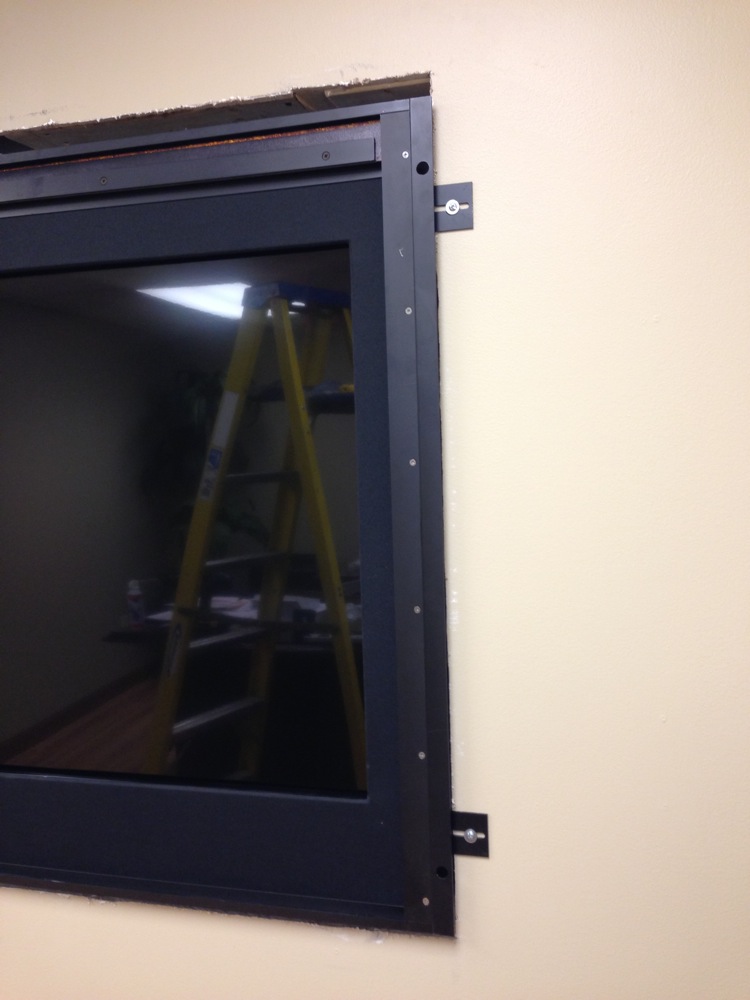 Use screws and washers to secure the frame to the studs in wall through the slots in the L brackets.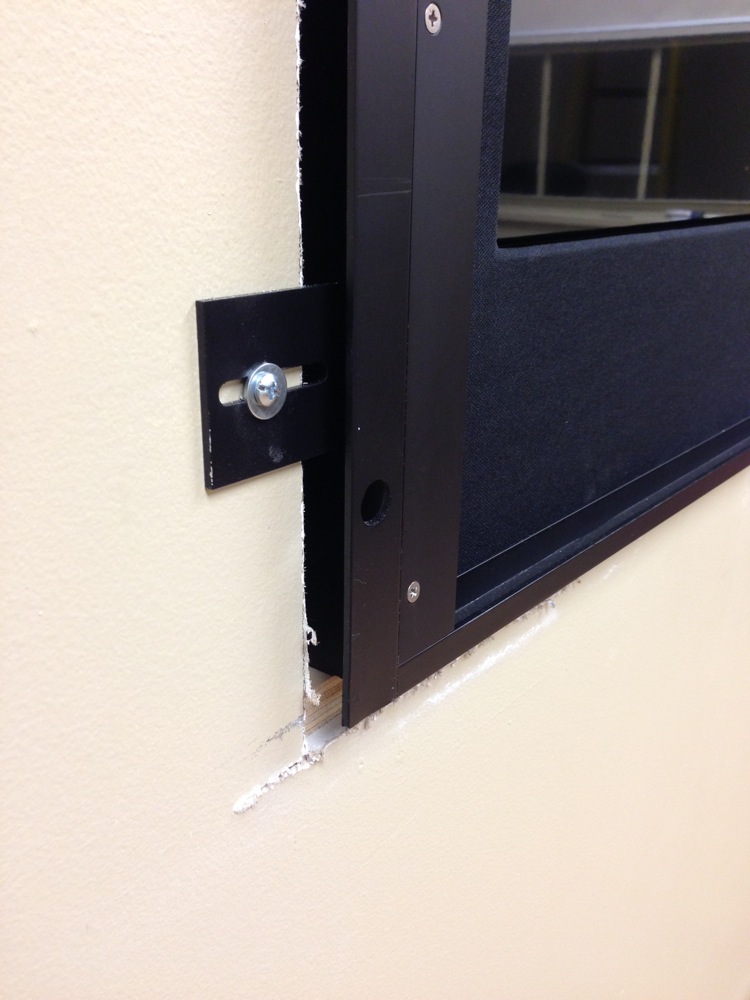 Attach the decorative frame onto the subframe.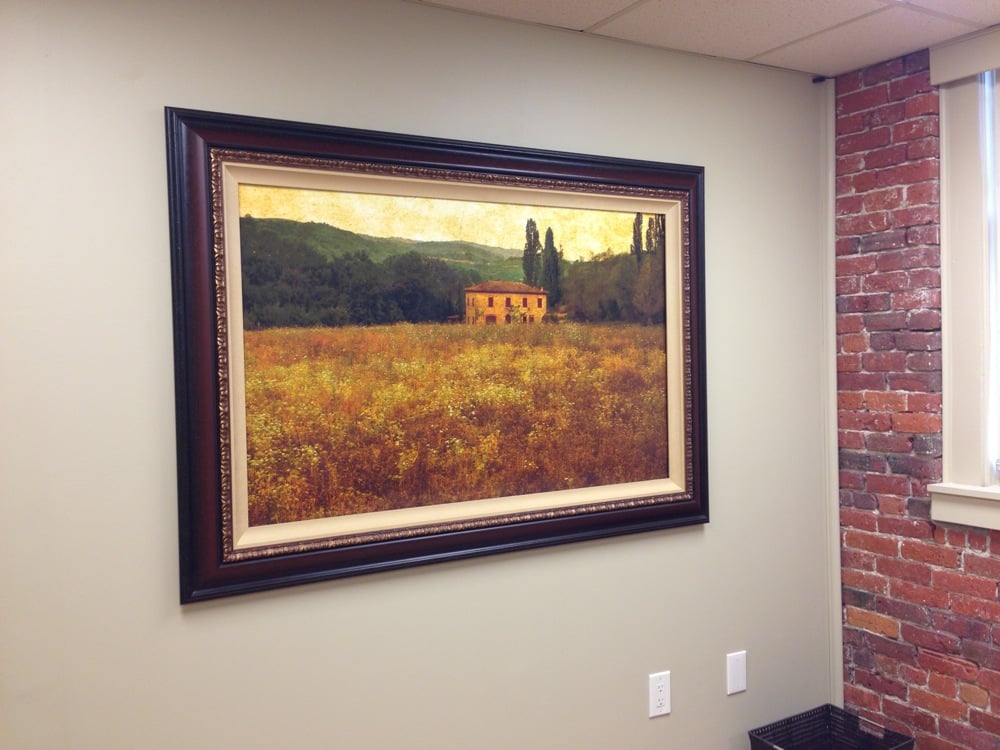 Notice how even from this extreme side view the L Brackets are not visible at all and the frame rests just 3/4" off the wall. This space also allows for the necessary ventilation so heat can escape.