Samsung The Frame installation with a Deco TV Frame can easily be installed within a few minutes.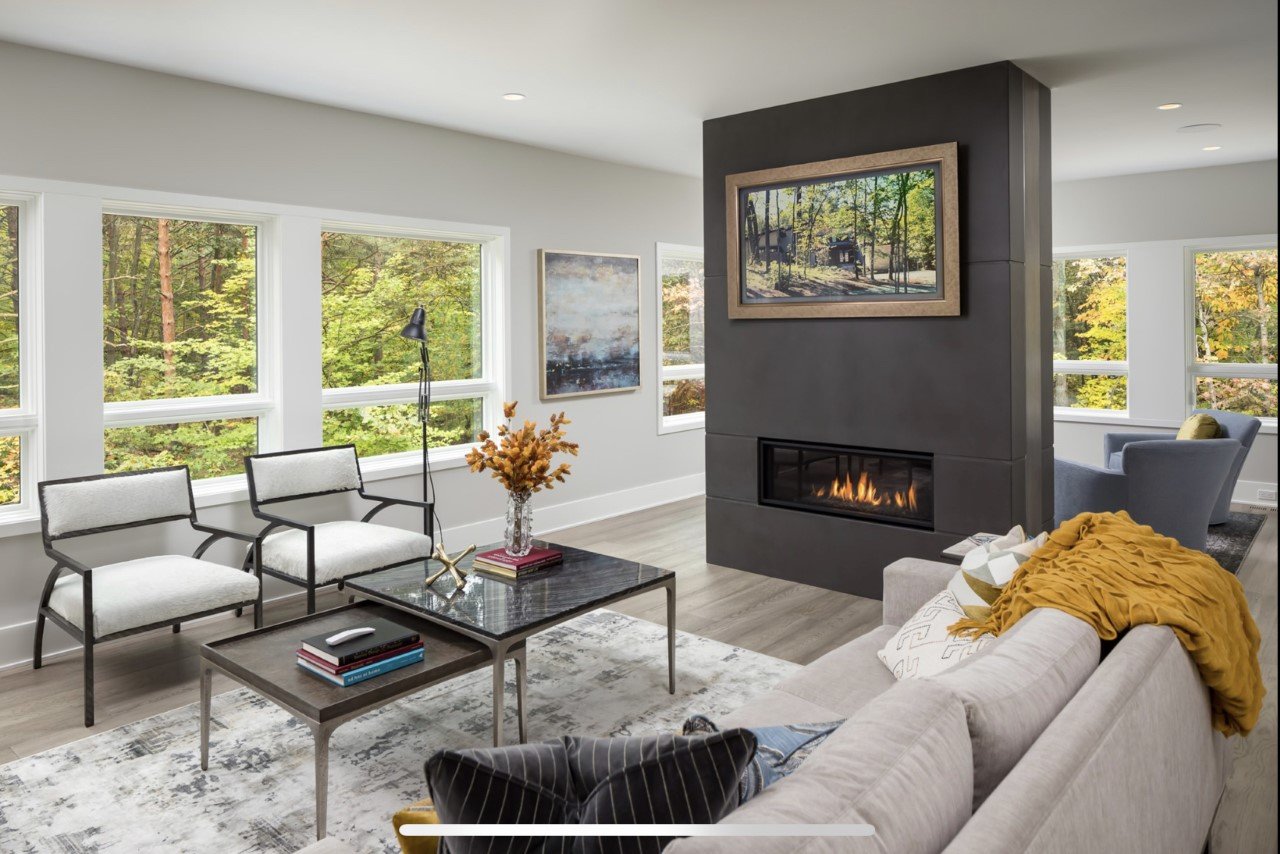 The Deco TV Frames line is exclusively designed for Samsung The Frame as a premium frame line offering gold, silver, white, and more options spanning 16 styles to suit any decor. Each frame ships as four pieces that magnetically assemble at the corners and clip onto the TV. Expert installation assistance is not required.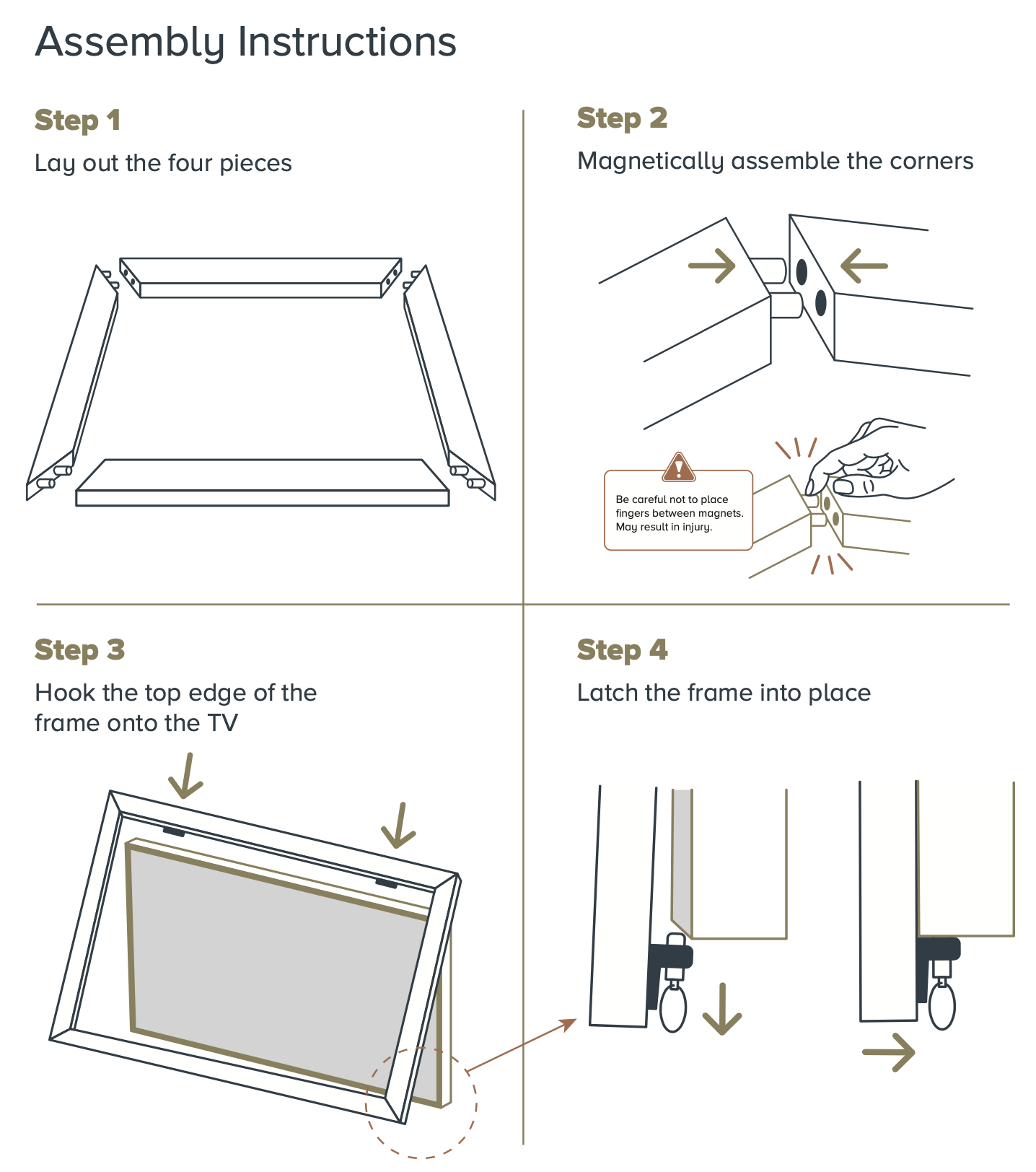 Making TV Adjustments
Click Here to learn more about how to adjust TV settings for the motion sensor and room lighting.