Adjusting brightness and motion sensor settings for Samsung The Frame with a Deco TV Frame
There are two primary areas of Samsung The Frame for adjusting the motion and brightness settings. Both from ART MODE & a separate group of settings for when in TV MODE. The following instructions will advise you on how to locate these settings for both modes.
Art Mode Adjustments
To optimize your viewing experience and to ensure the art doesn't turn off unexpectedly, you'll want to make the following setting adjustments from within art mode.
Start off in Art Mode then:
Press the round center button on the remote
Press down two times to access the art mode settings.
From here you can adjust Screen Brightness, Sleep Timer, Motion Detector and Night Mode
Adjusting TV Brightness
If you notice the TV's screen brightness decreases when adding one of our premium Deco TV Frames, you can easily adjust the screen brightness accordingly.

TV Mode Adjustments
Adjusting the Motion Sensor & Intelligent Settings
You may wish to disable or make adjustments to some of the Eco and Intelligent settings for brightness, light detection and motion using the following settings.
To Access TV Settings
Press HOME on the remote and scroll left until the settings menu appears.

Access this menu by pressing:
HOME button > Settings > General > Eco Solution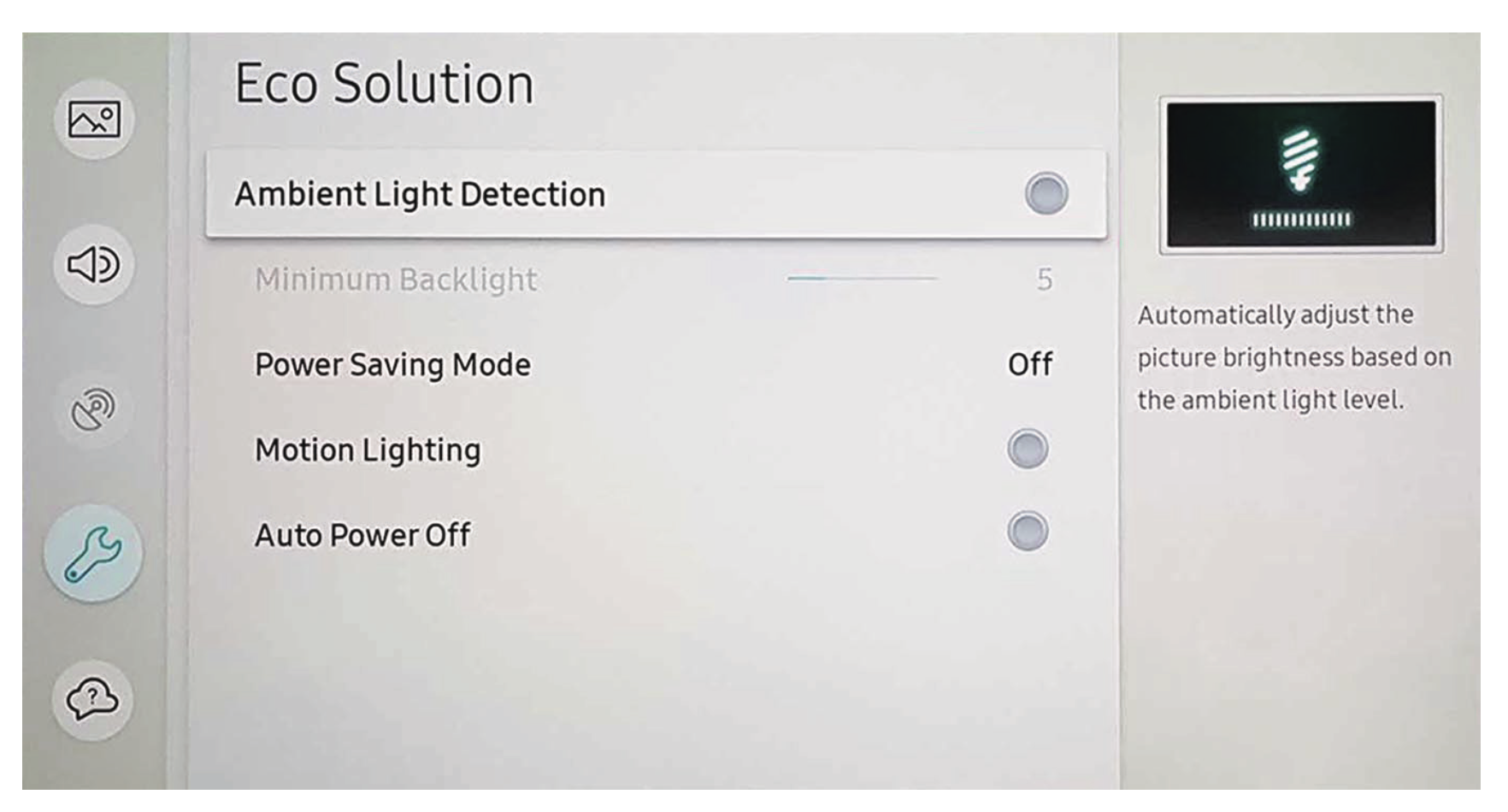 Access this menu by pressing:
HOME button > Settings > General > > Intelligent Mode Settings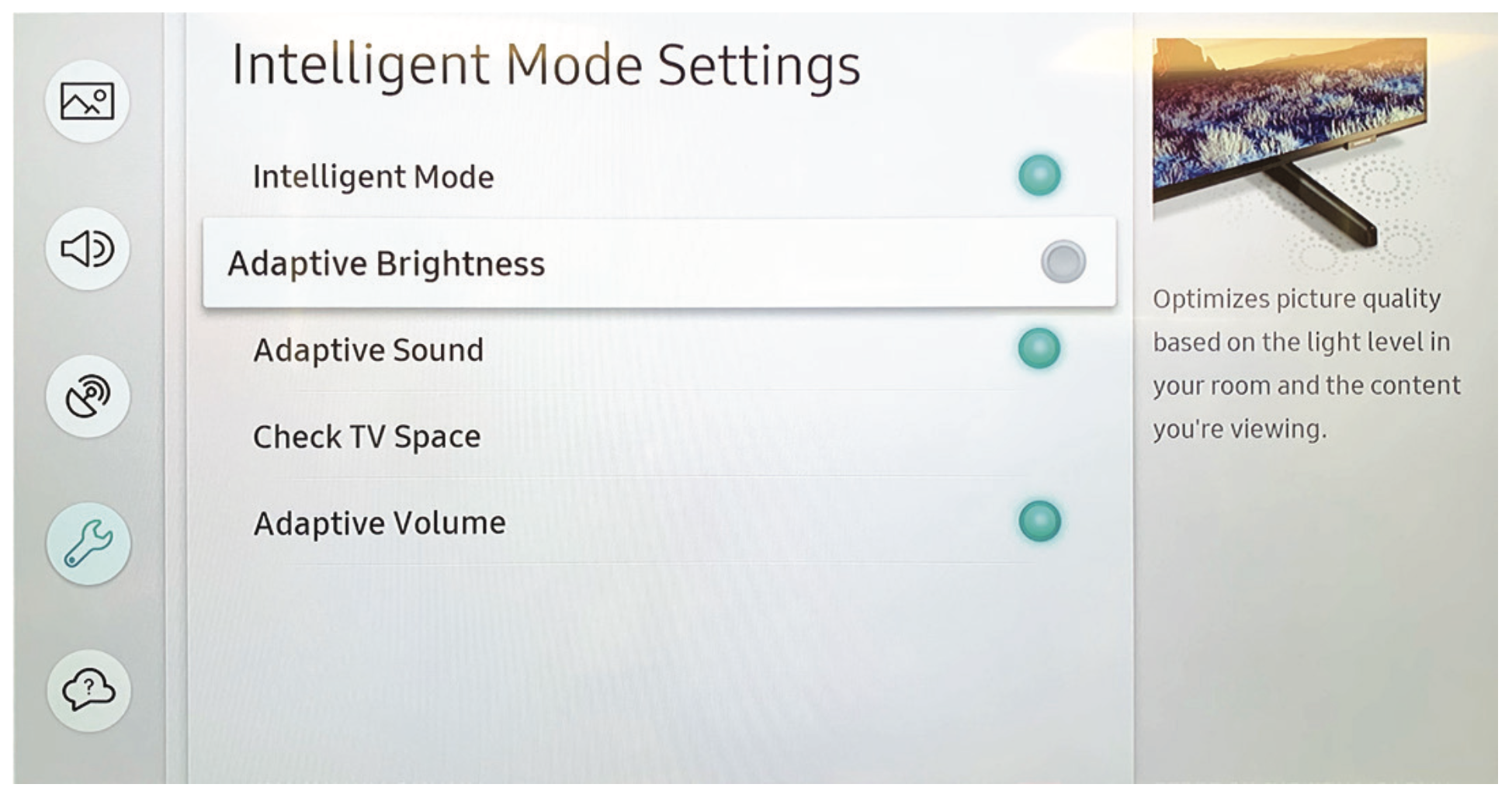 Frame Installation Instructions