See what's new for The Frame 2021 and how does it compare to the 2020 model.
Full Review of Samsung Frame TV 2021
Unboxing Samsung The Frame 2021
You simply must see how thin this new Samsung Frame TV is! Here's an overview of what's in the box and how the new year is different from previous years.
Subscribe to our YouTube channel or our Instagram @decotvframes for all the latest tips & tricks on Samsung The Frame TVs.
What's New for Samsung Frame TV 2021?
The new model is just over half the thickness of the prior models at a thinness of just 1"!!
The wall mount on the back has changed to two plates instead of one
All new remote with no removable batteries and charges via solar or USB-C


Tutorials on Samsung The Frame

We regularly publish new videos about Samsung The Frame TVs to answer many FAQs to help you get the most of your TV. Be sure to subscribe to our channel to learn more.
The Thinnest Samsung Frame Yet!

A Solar Recharging Remote for Samsung Frame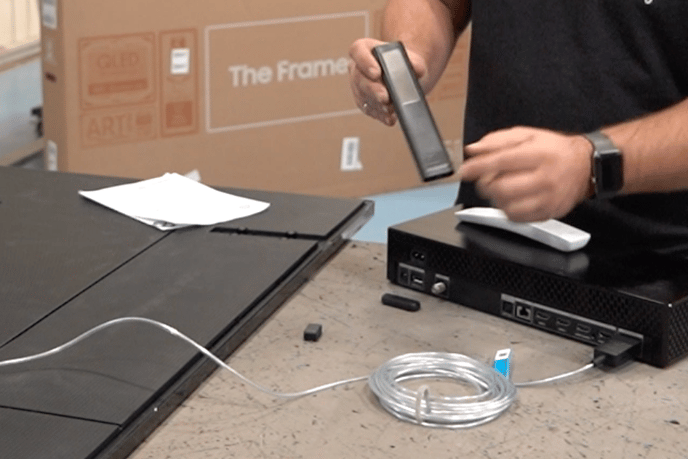 The new Samsung Frame TV remote no longer has removable batteries and now has both a USB-C port in the bottom to recharge the remote as well as a solar panel on the back side.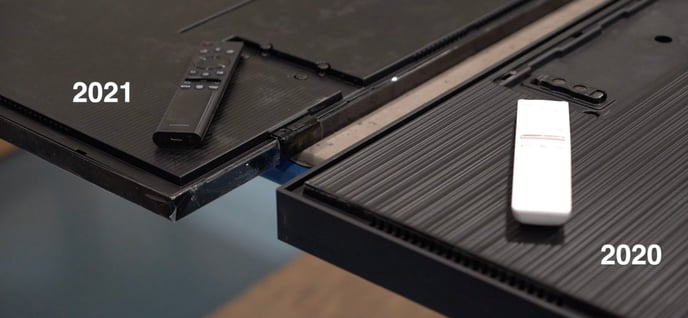 Samsung The Frame 2021 No Gap Wall Mount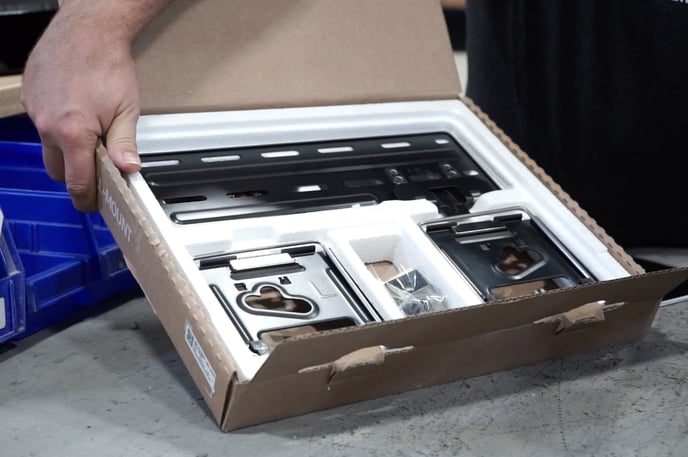 For the new model year, now that the TV is so much thinner, the wall mount has changed from a single plate and a single mount in the middle of the TV to now being a pair of plates and a pair of mounts on the left and right side of the TV. We do think the new combination of plates may prove to be a bit more challenging to install and align than the single plate approach from prior years.
Looking to Purchase a Samsung Frame TV?
S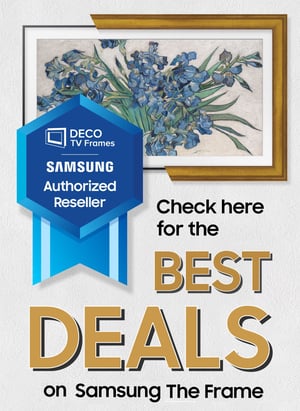 hop small with small businesses and get the best deals on Samsung Frame TVs. Not sure if we're the best deal? Compare us to the prices on Amazon and get the best deal.
See Our Best Prices on Samsung The Frame 2021
Has the One Connect Box Changed?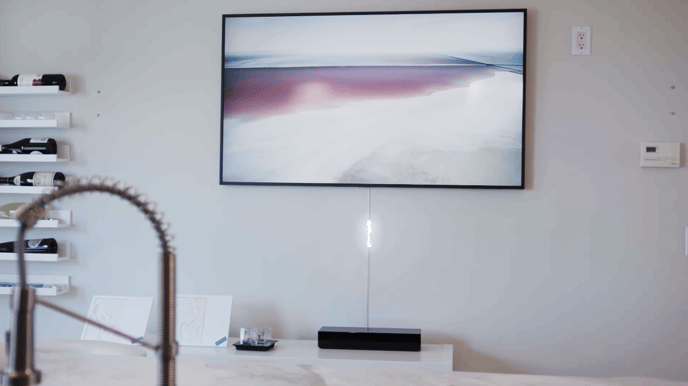 Everything about the One Connect Box on the 2021 Samsung Frame TVs remains unchanged. Dimensions, ports, and design is all the same. Learn More about the One Connect Box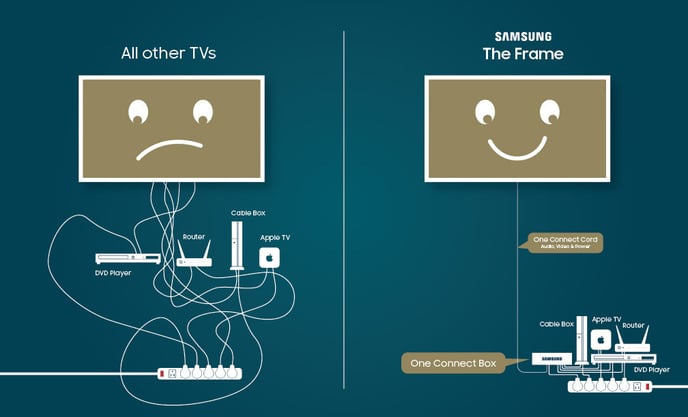 Discover Premium Samsung Frame Options
Checkout the 16 Premium Frame Options we offer for Samsung The Frame and see more example photos on Instagram @decotvframes