How to install our premium aluminum Deco Alloy TV Frames onto a Samsung Frame TV
The Deco Alloy product line is brand new and just released days ago. Video instructions will be added to this article very soon.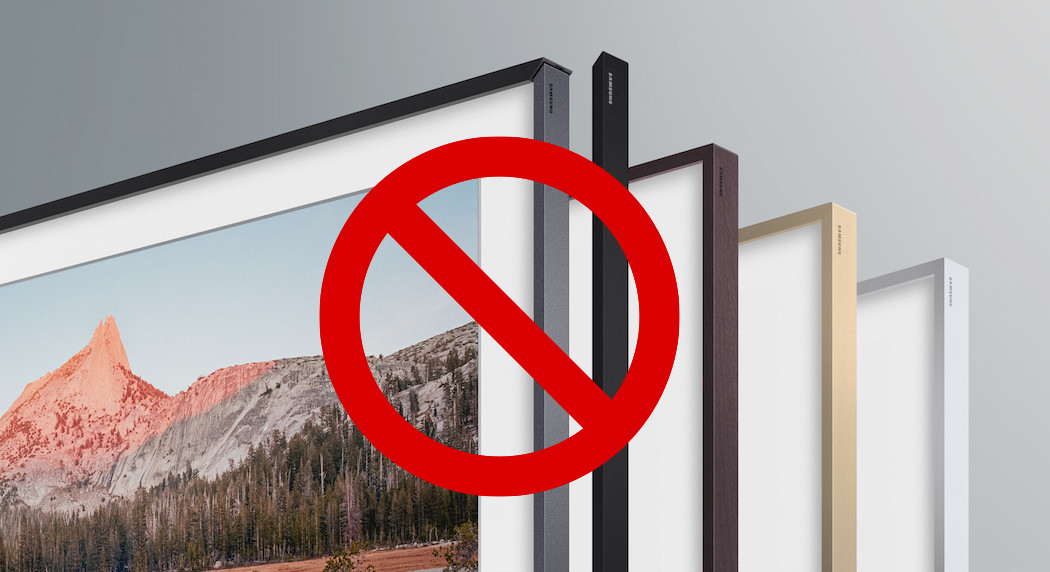 BEFORE YOU INSTALL
If you are currently using one of the basic magnetic snap on Samsung Frame Bezels currently, you'll need to remove that bezel before you can install any of our Deco TV Frames or Alloy Bezels.
Instructions
Instructions Changes
Based on user feedback we have learned that the image below didn't clearly illustrate the top hooks of the frame accurately enough and it was leading to confusion. If the sheet you have has this solid yellow part on the sheet, please ignore that image and instead refer to the image above this blue callout.

OLD INSTRUCTIONS IMAGE FOR TOP HOOK :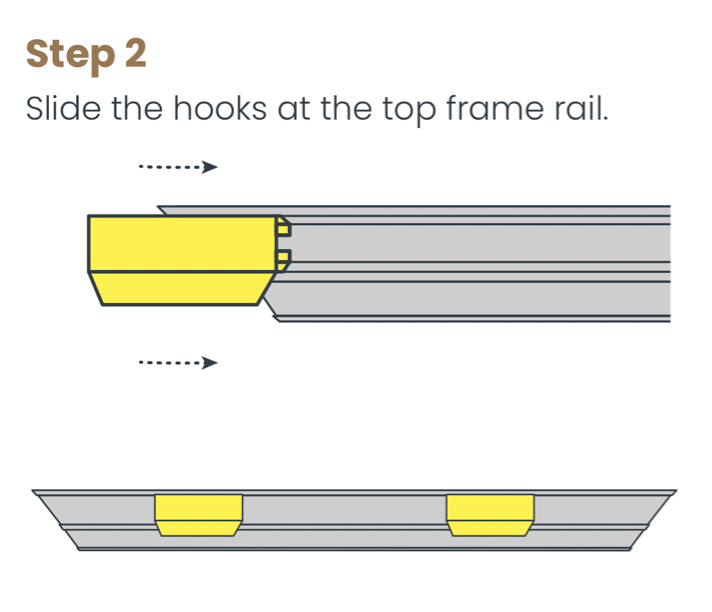 It can be easy to accidentally orient the top hooks incorrectly in the top rail of the frame. Here are a few photographs to better illustrate how the Top Frame Hooks slide into the rail.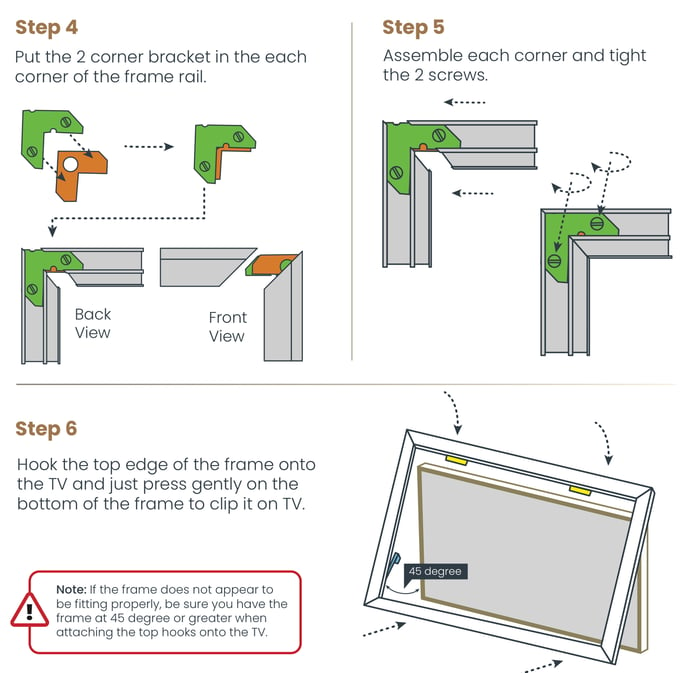 Troubleshooting:
Are you running into a problem with you frame? Here are some answers to FAQs we occasionaly receive.