Love Samsung but Hate the One Connect Box? Here's the solution to hide a One Connect Box
SnapAV Strong VersaBox XL is the Answer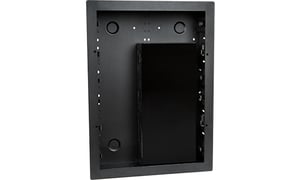 SnapAV has introduced an innovative way to hide the often cumbersome One Connect box that comes with Samsung The Frame TVs.
This in-wall box conveniently tucks in the wall behind your wall mount, providing ample space for your components and, most importantly, the Samsung One Connect Box.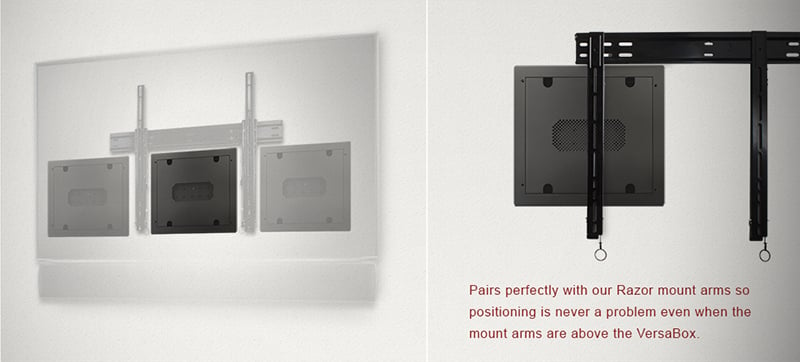 Which Size VersaBox is Right for Me? How Big is the One Connect Box?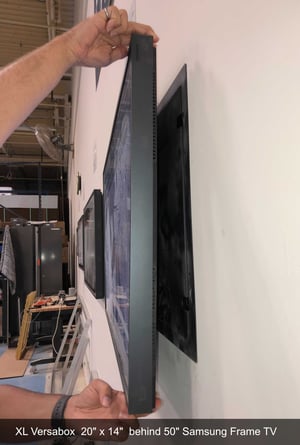 The size of a One Connect box varies from one year to another. Different VersaBox options can fit the various dimensions of the One Connect Box.
The STRONG VersaBox comes in the following sizes:
8" x 14"
14" x 14"
20" x 14" (Best for One Connect boxes and 50"+ screen size TVs)
All three sizes of the VersaBox feature a durable metal construction that's UL 2416 certified.
Strong VersaBox Pricing Information
By following the manufacturer's guidelines, we are not permitted to publish the pricing. We are an authorized dealer though so you can click here to Request Versabox Pricing

Overview Video
Strong Versabox Pro XL demonstration video.
Easy Access to your Devices
The remote access to your devices has never been easier thanks to the hinges allowing you to separate the front components from the rear elements.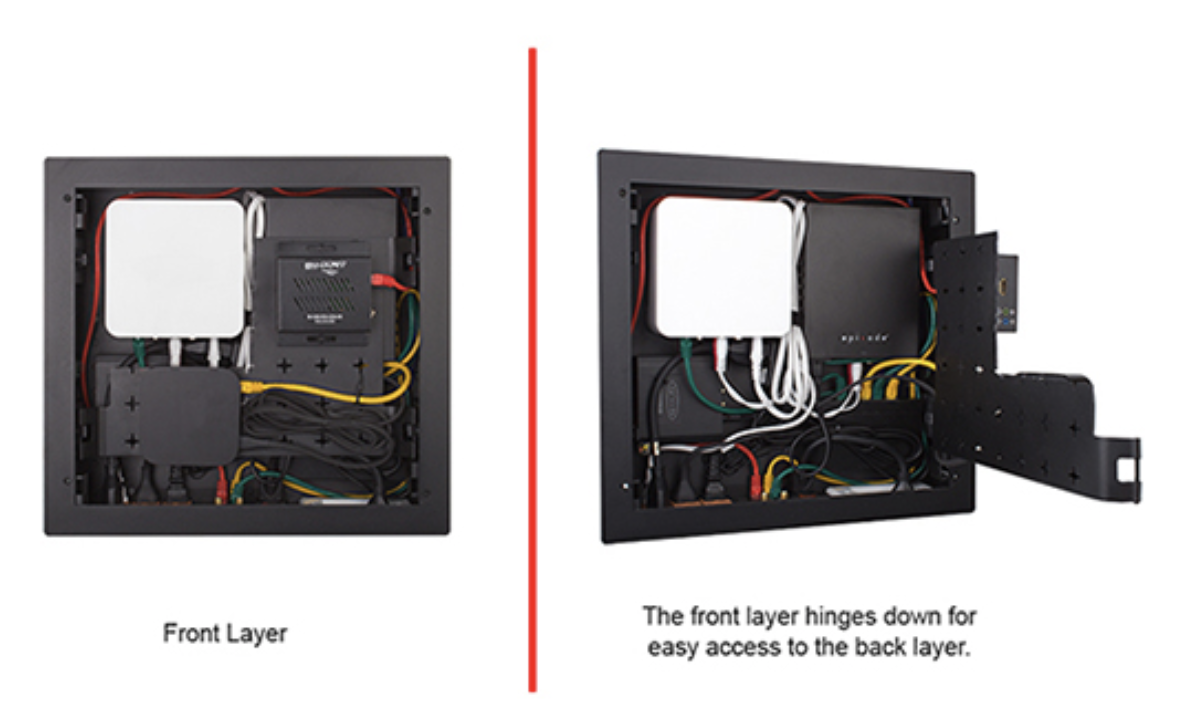 Power Management Features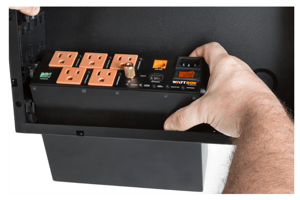 With the optional WattBox, you can add a convenient and compact module to provide power to your devices. The WattBox is available in IP or Non-IP controlled versions.
The VersaBox has knockouts on all four sides to provide different install options for the WattBox, giving you the ultimate versatility.
Strong VersaBox Specifications
MINI
STANDARD
XL
SM-RBX-PRO-
8-BLK
SM-RBX-PRO-
14-BLK
SM-RBX-PRO-
20-BLK

Cutout Dimensions

(W x H)

14.5" x 8.5"

14.5" x 13.5"

14.5" x 20.2"

Dimensions

(W x H x D)

14.25" x 8.3" x 3.9"

14.25" x 13.3" x 3.9"

14.25" x 20" x 3.9"

Features

Included Platforms: 1
Platform Mounting Locations: 1

Included Platforms: 1
Platform Mounting Locations: 1

Included Platforms: 1
Platform Mounting Locations: 2

Construction

Steel

Steel

Steel

Weight

7.01 lb

10.43 lb

13.2 lbs.

Pricing
Don't Get The WRONG VersaBox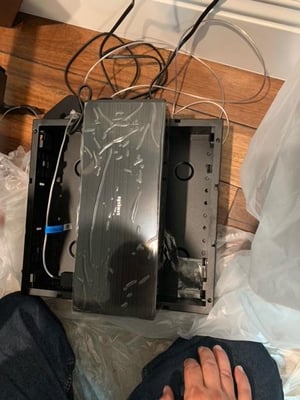 The VersaBox XL is the best size for fitting all of the One Connect box sizes, so be sure you get a large enough VersaBox. Also, the XL is great because you can put other components in it as well.
Discover Premium Frame Options for Samsung The Frame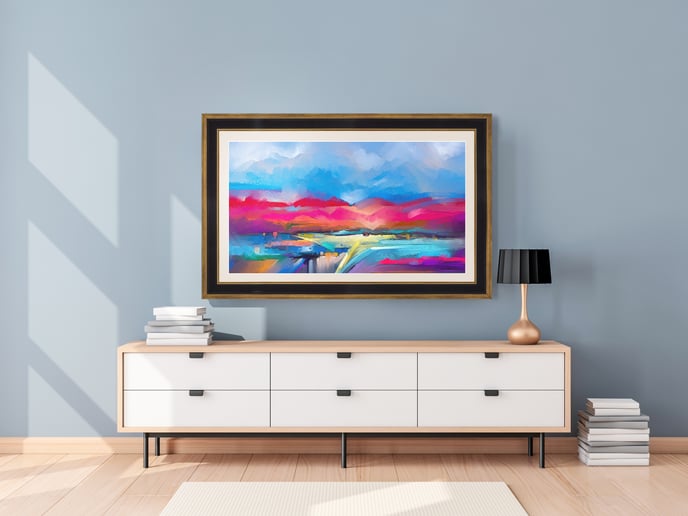 Explore a variety of 16 frame options for Samsung The Frame affordably priced from $499 exclusively made for Samsung The Frame televisions.