Here is the general wiring diagram for the necessary connections with your TV Art Cover. If you have any questions, don't hesitate to call us.
(THIS PRODUCT LINE HAS BEEN DISCONTINUED, ARTICLES ARE ONLY FOR REFERENCE FOR PAST CLIENTS)
Checkout our latest offerings of Deco TV Frames exclusively made for Samsung The Frame
Electrical Requirement
All you need is 1 single 110V wall outlet for plugging in both the motor for the art and the IR-2. They both connect to the same outlet and the other receptacle on that outlet can be used to power the TV
TV Art Covers on TV's 75" diagonal and smaller will come with a 24v transformer as shown in this diagram. For TV's larger than 75" diagonal the power requirement is still the same, but the motor will be at 110v line voltage instead of being a 24V motor with a transformer.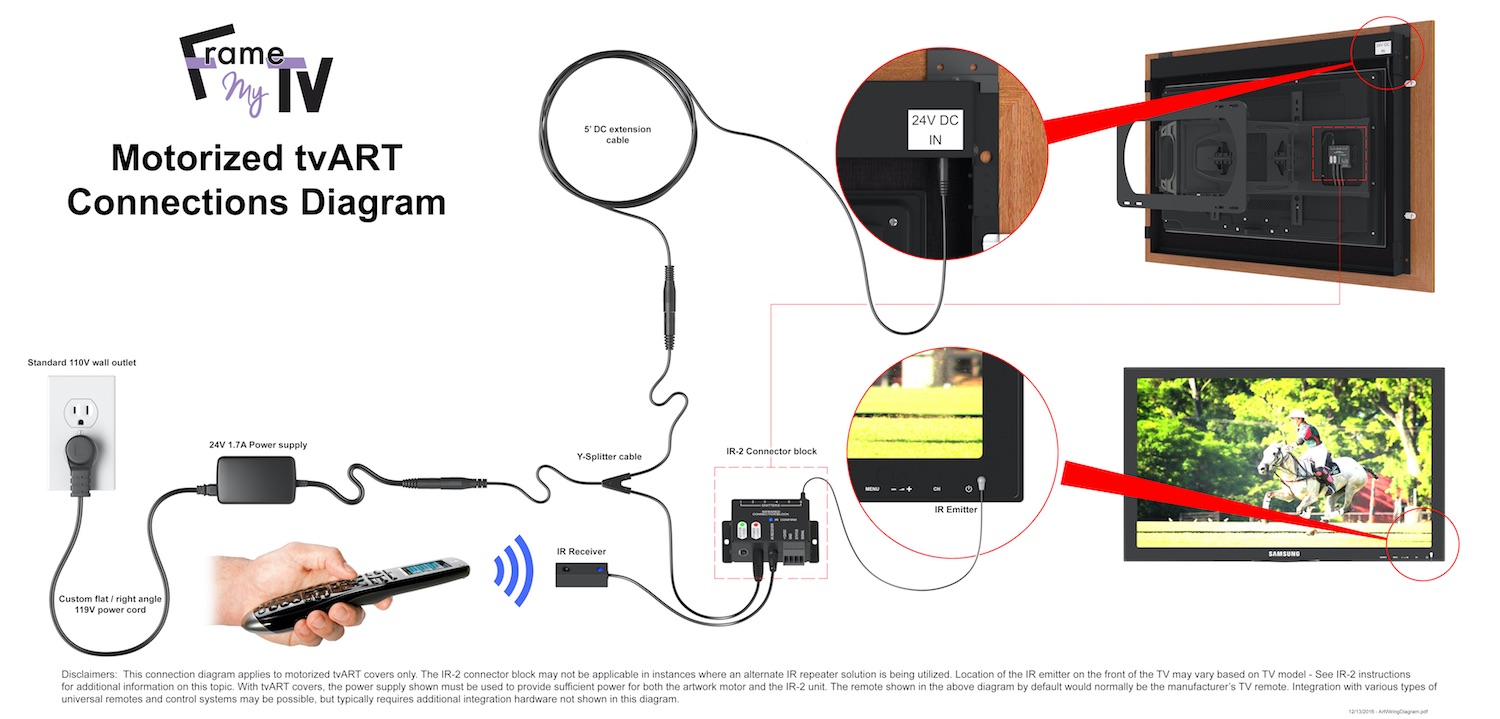 Alternate Connection Options
We offer more advanced connections options for integration with home automation systems and universal remotes. Checkout this item to learn more
All Art Control Methods Available
Infrared Relay System (IR-2) Instructions
Replacement Parts
Visit our Accessories Page to order replacement parts.