With the completely redesigned SRS-2, we add support for the motion, light, and infrared sensors on the Samsung Frame TV.
UPDATED: April 24, 2022. Check back for periodic updates.

The new SRS-2 is now in production, but due to the same global supply chain shortage of microchips affecting so many industries we will begin shipping the new version that's compatible with 2021-2022 TVs in June of 2022.

If you are checking back from a prior inquiry, this date was unfortunately pushed out from prior projections due to needing to continually redesign the unit as we kept learning different chips were unavailable. The good news though is we have now sourced all necessary components and the units are in production. We are truly sorry for the delay that's been beyond our control on the release of this new device.
Feature Highlights:
Directly plugs into One Connect Box via Samsung X-Link port
Motion Detector - Sense motion in the room to wake the TV from standby when motion is detected
IR Repeater - Detects Infrared (IR) signals from all types of remotes including universal remotes and sends IR signal directly into a wired X-Link port on the One Connect box for no loss like with conventional IR repeaters and IR emitters.
Ambient Brightness Detector - Adjust the brightness of the screen in art mode based on the rooms lighting conditions to make the art look more realistic in both dim and brightly lit rooms.
WiFi upgradable firmware
Web based app for adjusting advanced settings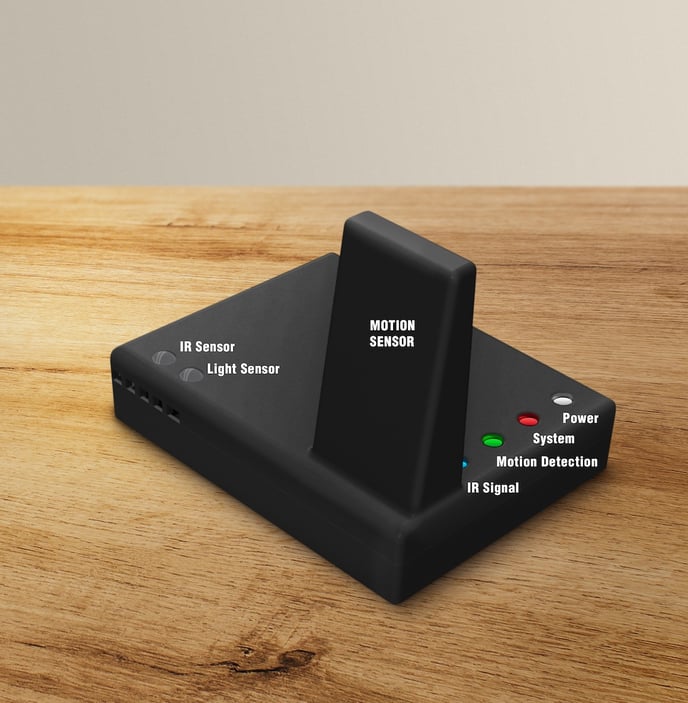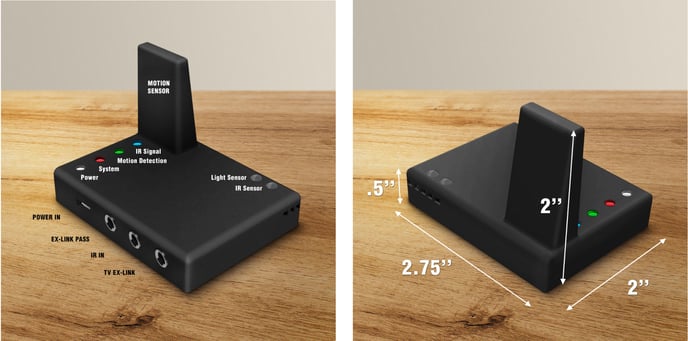 How it Connects
The One Connect Box plugs into the Samsung Frame TV like normally and the SRS-2 plugs into the X-Link ports on the back of the One Connect Box.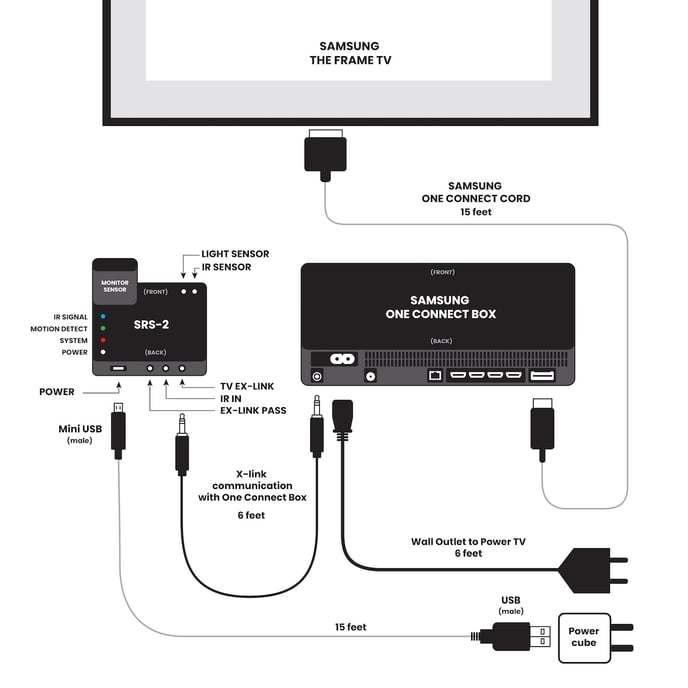 NOTE: There are two additional stereo mini ports on the back of the device for future development based on user feedback. These jacks will provide advanced users such as home automation experts the ability to act as a pass through X-Link device when additional X-Link support is needed and to allow an external IR Receiver input from an IR target. These port will NOT be active as part of the initial product launch but are planned future firmware upgrades.
Tutorials on Samsung The Frame

We regularly publish new videos about Samsung The Frame TVs to answer many FAQs to help you get the most of your TV. Be sure to subscribe to our channel to learn more.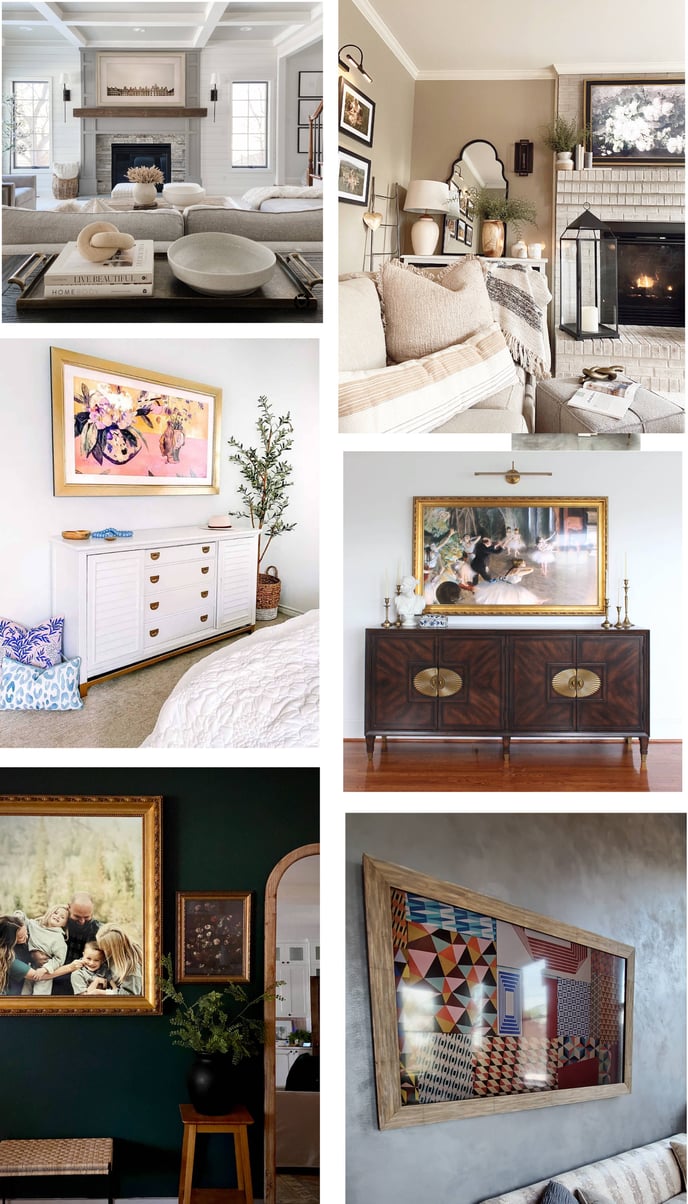 Shown above is the Contemporary Gold Deco TV Frame. See all 16 available styles here.

Looking to Purchase a Samsung Frame TV?
S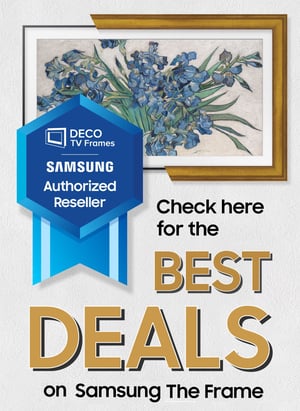 hop small with small businesses and get the best deals on Samsung Frame TVs. Not sure if we're the best deal? Compare us to the prices on Amazon and get the best deal.
See Our Prices on Samsung The Frame