When using a universal remote with a Samsung Frame TV in combination with an obstruction of the infrared eye, you will need an infrared repeater to pass the signal into the TV.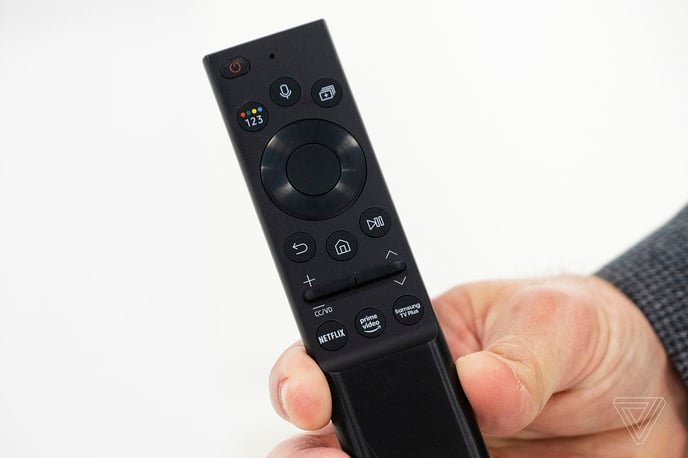 NOTE: This Device is NOT necessary if you are using the standard remote control that comes with a Samsung Frame TV. It's ONLY used in cases where you are using a universal remote other than the remote supplied with the TV.
When is this Device Necessary?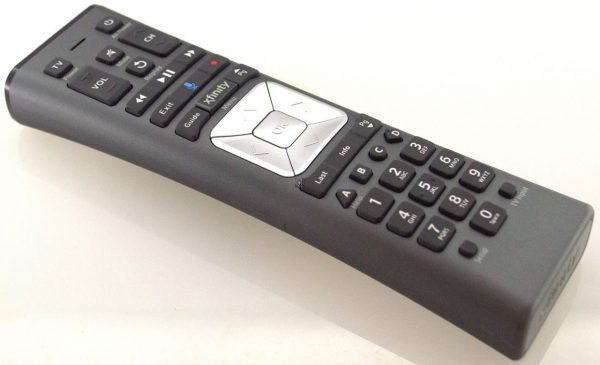 When adding a Deco TV Frame onto a Samsung Frame TV, the remote control sensor is obstructed by the frame. In most normal use cases, this would not matter because the standard remote that comes with Samsung Frame TV's communicates via Radio Frequency (RF) with the TV to send and receive signals.
However, in cases where a third party Universal Remote is being used such as an Xfinity Cable TV remote to control multiple devices, that's where a hurdle can be introduced because most universal remotes communicate via Infrared (IR) which required line-of-site to the infrared eye on the TV.
Connections Diagram
The IR-3 device is very easy to install. Both the transmitter and the receiver are attached directly to the wall with the provided adhesive backing as shown. You just need to position the Receiver down low enough that it's not obstructed by the Deco TV Frame as shown below. The other remaining cords can be tucked behind the TV and run to a power outlet.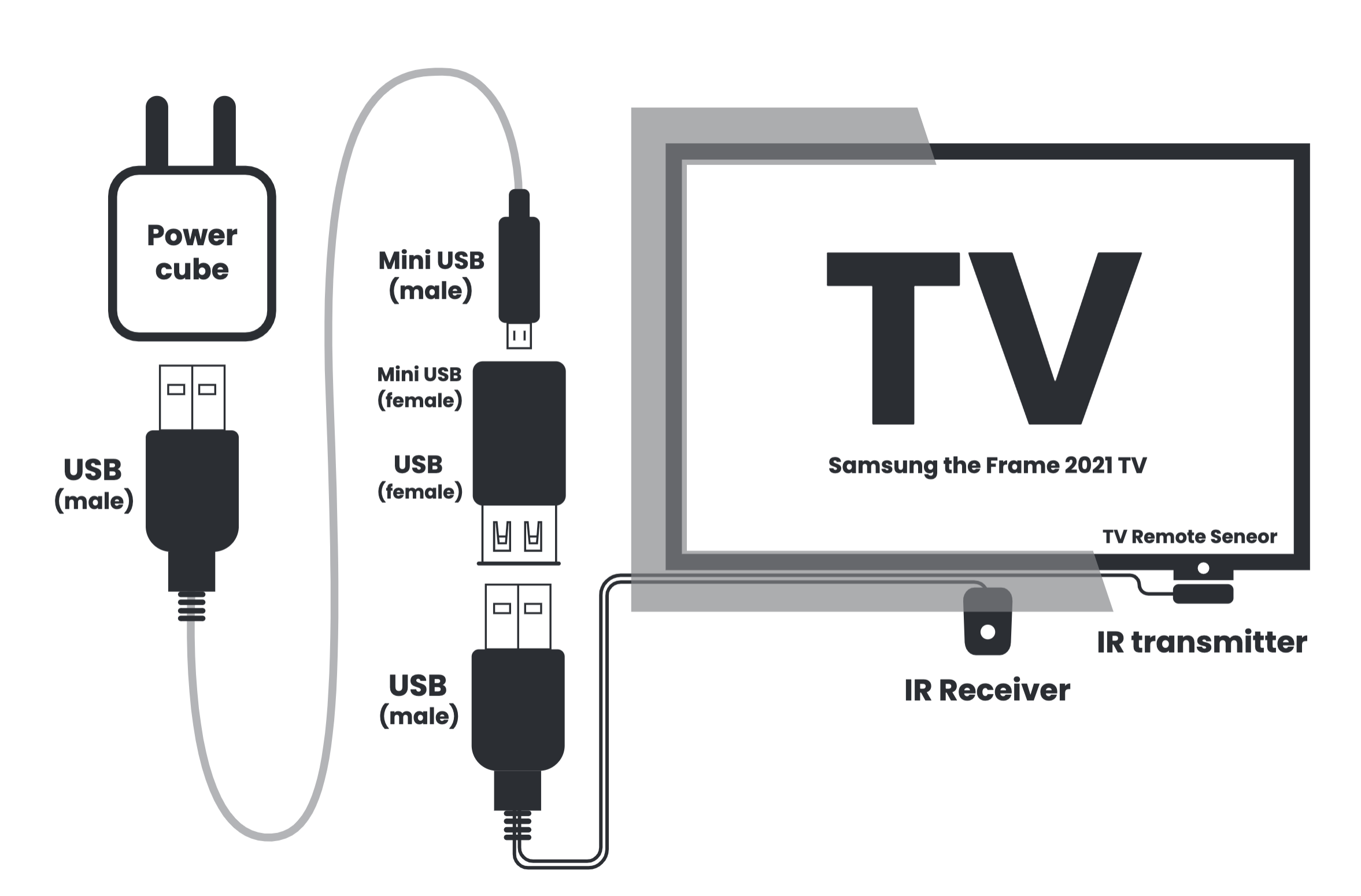 This repeater device does NOT communicate with the motion sensor on the TV. That is an entirely different feature of the TV. The IR-3 device is solely to expand the capability of Deco TV Frames to also support universal remote controls.
The motion sensing functions of the Samsung Frame TVs are disabled by default, but we are working on an accessory device to support this feature expected to be released end of 2021. Read More
Purchase This Item
Click Here to purchase this item directly on our site.
Part Number: IR-3