Is your Samsung Frame remote only working from a few inches away or not at all or is the light flashing red?
This could mean a mean few things:
1) If the status light on your Samsung Remote flashes red repeatedly this means either your TV has become unpaired from the TV or your remote batteries are dead. (See instructions and video below). This could have happened by accidentally holding a button down for too long and resetting the remote to factory defaults perhaps from being sat on or a child playing with it.
2) If the Remote is only working from a few inches away it either means you need to unpair and repair your remote
Another scenario could be you're using one of our Deco TV Frames AND you are NOT using the remote that came with the Samsung Frame TV. Checkout This Article for more on using third party universal remotes with Samsung Frame TVs
Both of the above symptoms can easily be solved with the following video.
Step 1 - Entering Samsung Frame Remote Pairing Mode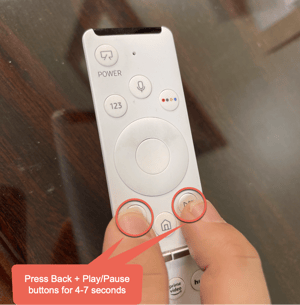 First press the "Home" Button to put the TV into TV mode if it's in art mode and if you have a Deco TV Frame on the TV as shown in the video, you'll want to remove the Deco frame or at least release the lower latches and hold the remote near the bottom of the TV near the TV's motion sensor.
Press down the Back and Play Buttons simultaneously for 4-7 seconds to put the Samsung Frame TV into pairing mode (also use the same procedure to put Samsung Frame TV remote into unpairing mode)
Step 2 - Samsung Frame Remote Pairing Process
The TV will enter pairing mode as shown.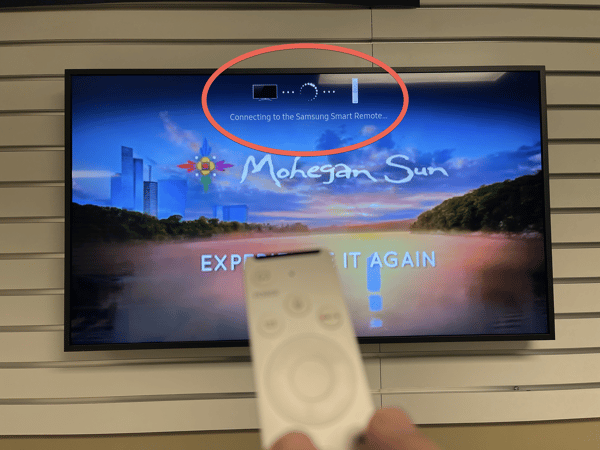 Step 3 - Samsung Frame Remote Successfully paired
Congrats! Your Samsung Frame TV is paired. Enjoy your favorite programming.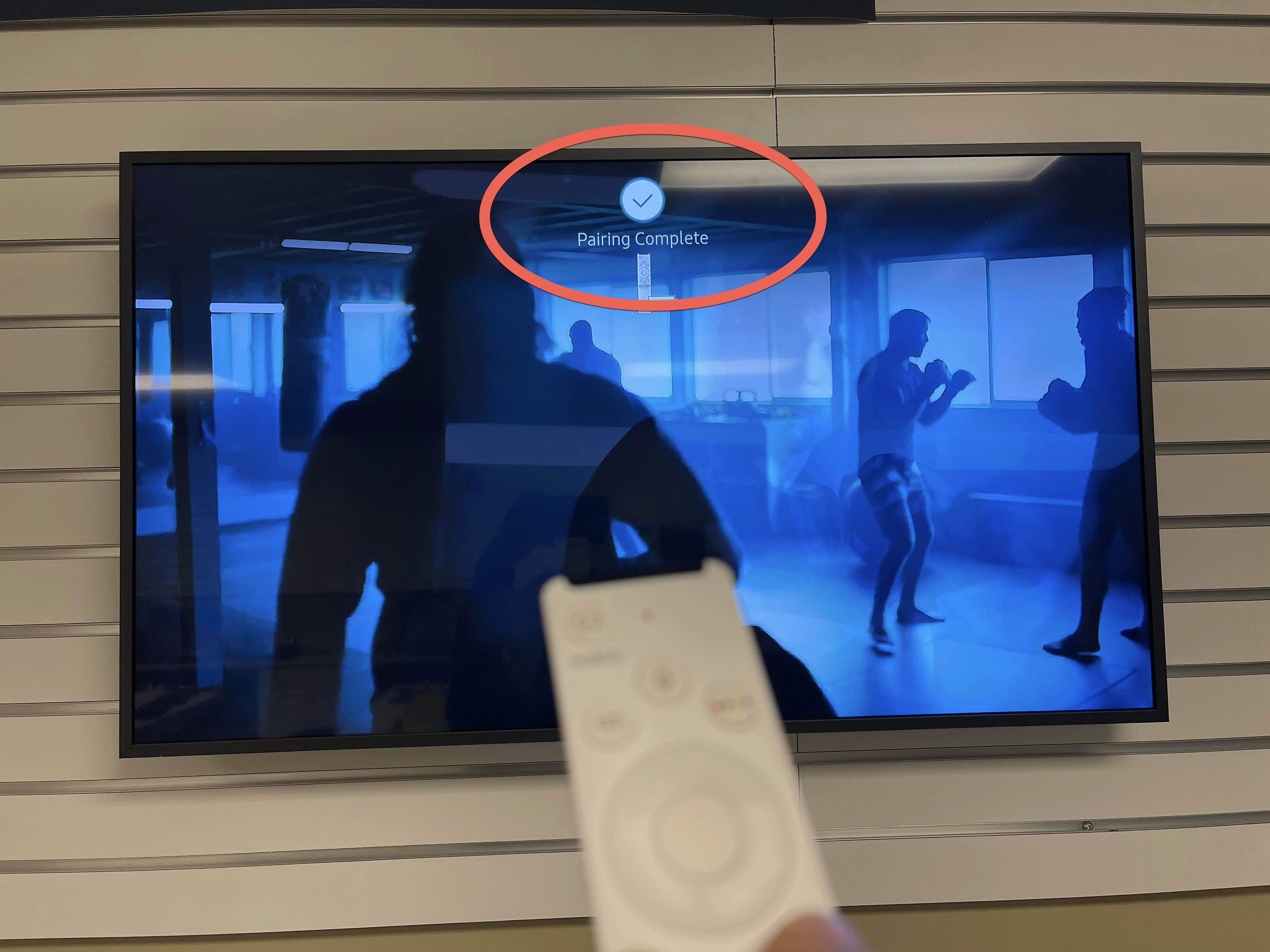 Tutorials on Samsung The Frame

We regularly publish new videos about Samsung The Frame TVs to answer many FAQs to help you get the most of your TV. Be sure to subscribe to our channel to learn more.
Premium Frame Options
Explore our 16 Premiums Frame styles exclusively designed for Samsung Frame TVs. Follow us on Instagram @DecoTVFrames for more great tips and tricks on how to get the most of your Samsung Frame TV

Deco TV Frames for Samsung The Frame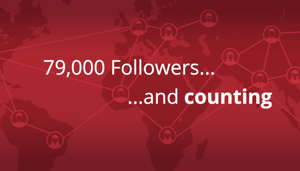 Did you know you can elevate your Samsung Frame TV to be a part of your decor with our Deco TV Frames ? Check us out on Instagram for all the best ways to complete your space.
Visit @decotvframes on Instagram