If using a Deco TV Frame in combination with a Samsung Frame TV and a universal remote like an Xfinity remote, you may need to add an infrared repeater.
It's important to understand that the scenarios vary depending on which model year Samsung Frame TV you have. The 2021 TV is different from the prior years in how they communicate with Universal Remotes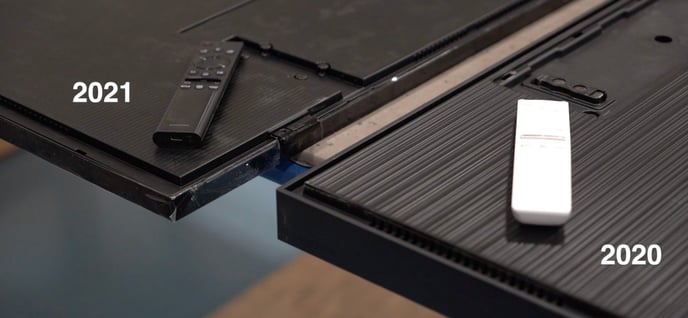 How the Remote Communicates
The standard remote that comes with a Samsung Frame TV sends out two kinds of signals. The primary method of communication is Radio Frequency (RF) which is the most reliable method. The secondary and far less reliable method is Infrared (IR). The IR method is commonly used for communications with third party devices such as an IR controlled speaker like a Sonos speaker bar. Depending on the year of your TV, the TV has an IR sensor on the bottom middle or the bottom right of the TV.
With 2021 Samsung Frame TVs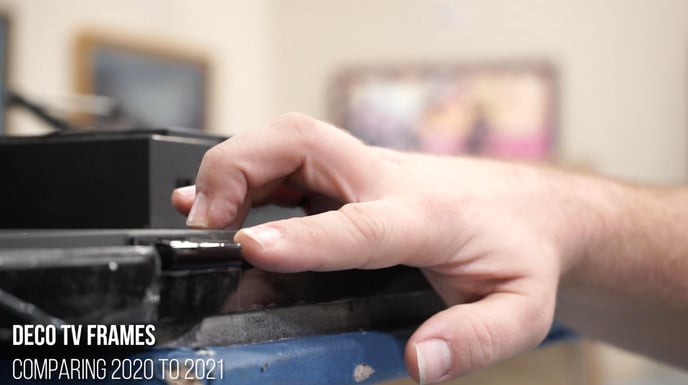 The infrared remote sensor for the 2021 Frame TV is located on the bottom right edge of the TV and faces directly forward and is in a fixed position.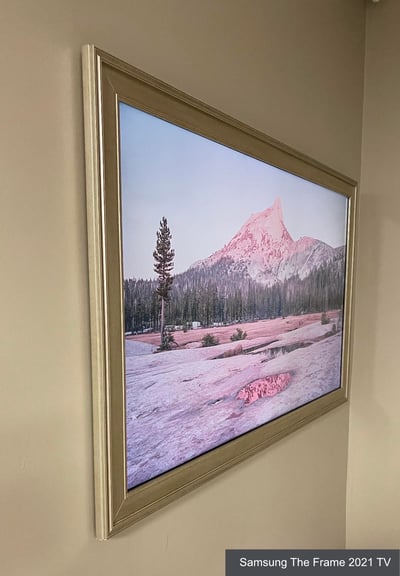 When adding a Deco TV Frame to the TV, the 2021 TV's are incredibly close to the wall which seems great at first, but NOT if you're using a third party universal remote. This is where things get a bit more complex. Because the new TV's are so thin, there is no room between the back of the frame and the wall to allow for the Infrared signal to reach the sensor on the TV. As a result, the functionality of a universal remote on a 2021 Samsung Frame TV in combination with a Deco TV Frame could be limited.
What's the Solution?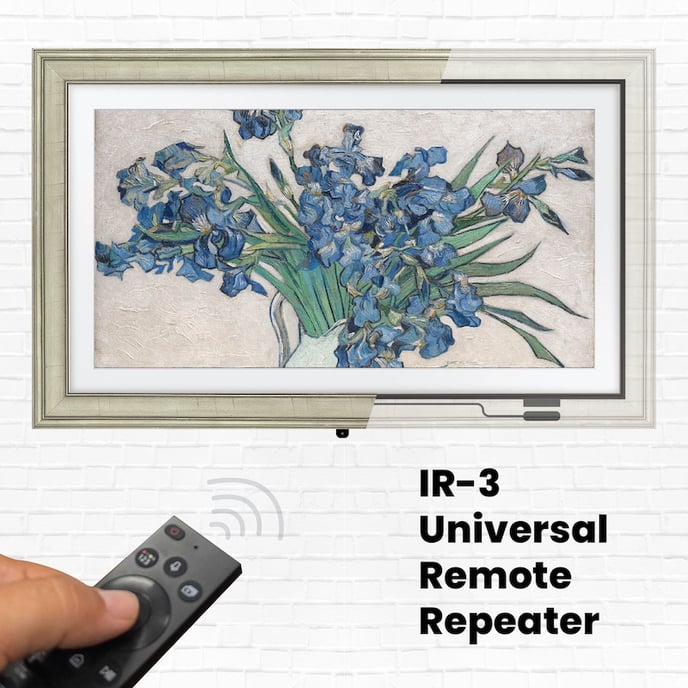 We're pleased to offer our IR-3 Universal Remote Repeater to give you the option to use a Universal Remote other than the TVs remote in combination with a Deco TV Frame.

Looking to Purchase a Samsung Frame TV?
S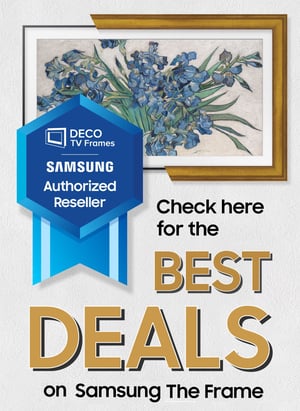 hop small with small businesses and get the best deals on Samsung Frame TVs. Not sure if we're the best deal? Compare us to the prices on Amazon and get the best deal.
See Our Prices on Samsung The Frame