How is a Samsung Frame TV with a One Connect Box different from other TVs and what's the wiring diagram look like?
What is a One Connect Cord?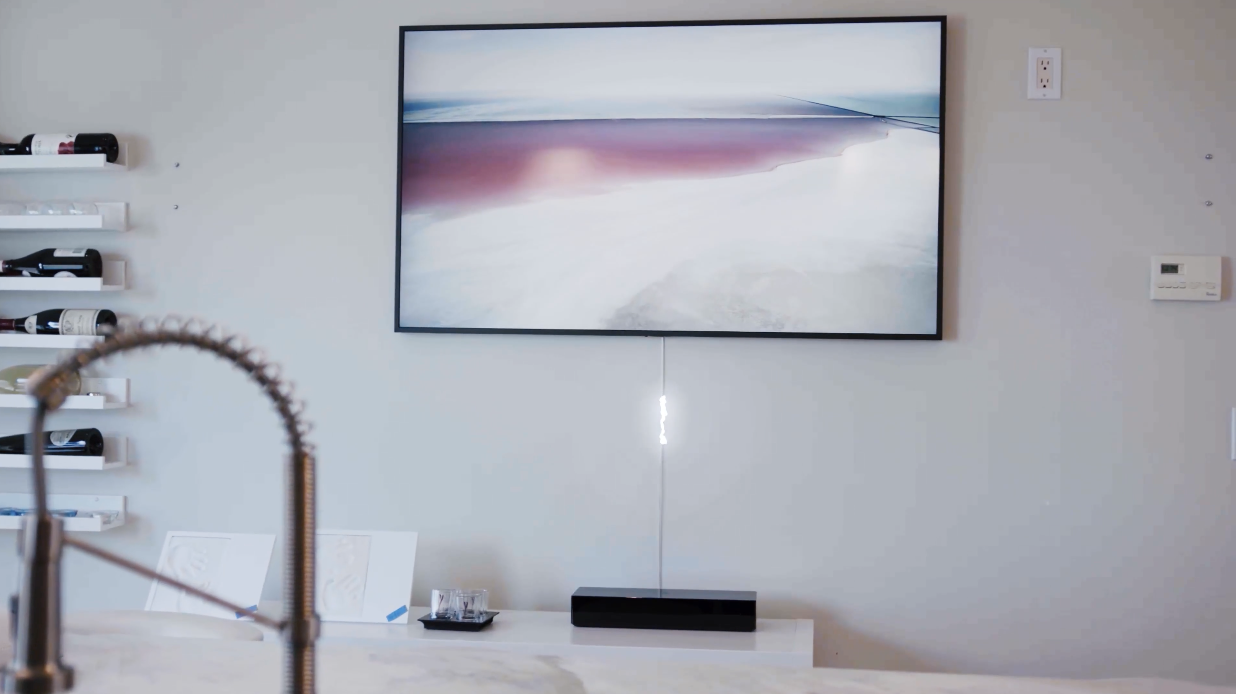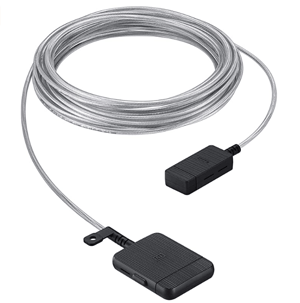 The Samsung One Connect Cord is a discreet cord that functions similarly to a fiber optic cord. It is designed to bring audio, video, and power to a Samsung Frame TV. The cord connects from the back of the TV to the One Connect Box, which serves as a centralized hub for all cables. This innovative connection type allows users to simplify and organize the typically messy arrangement of HDMI and audio cords that run to the back of many TVs.
The standard One Connect Cord is 5 meters and there is an optional 15 meter One Connect Cord available as well as an In-Wall One Connect Cord.
What is a One Connect Box?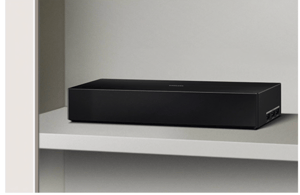 The One Connect Box is included with Samsung Frame TVs to provide a single connection hub for all cables in one place so the signals can be brought to the TV via a One Connect Cord.
Connect all your favorite input devices such as cable boxes, Apple TV, DVD Players and more via the following ports.
(4) HDMI inputs
(1) Optical Digital Audio Out
(1) Cat 5 Ethernet Port
(1) Coax Input
(3) USB Input
(1) Ex-Link

Samsung One Connect Wiring Diagram
Say goodbye to the tangled mess of cords that usually come with traditional TVs, where multiple cords connect directly to the TV. With the One Connect Box, you can simplify things by bringing all the signals to the TV through a single One Connect cord. Enjoy a clutter-free setup and a streamlined viewing experience.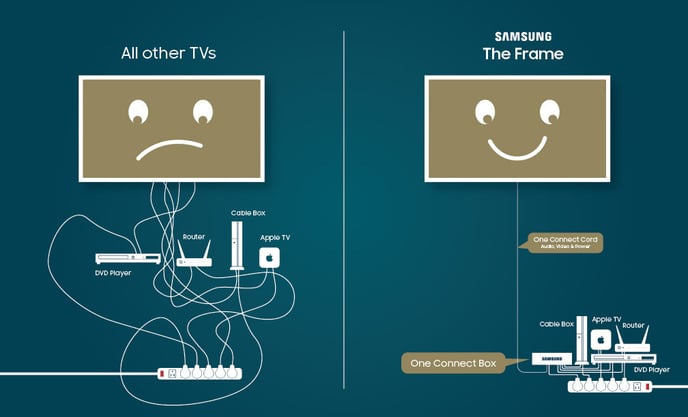 Follow Us on Instagram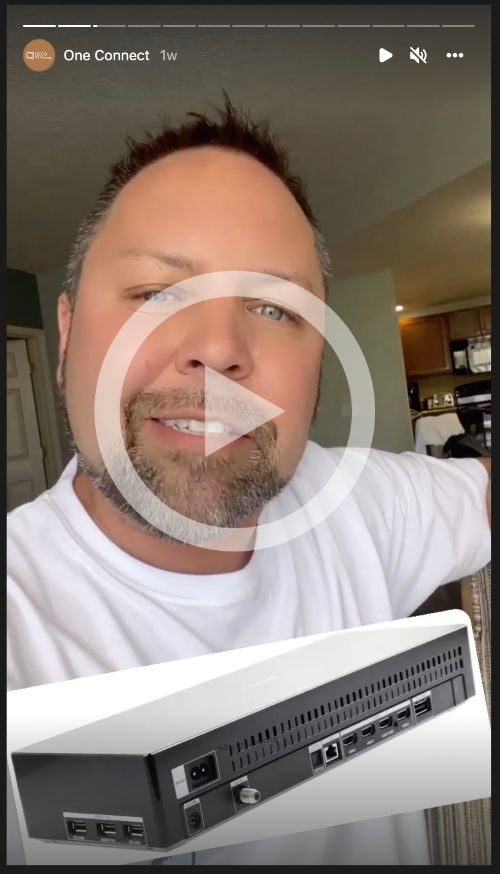 Here's one of our many highlights on Instagram where we explain more about the One Connect box and how it works.
Come see why 125,000+ people around the world follow us for all things Samsung The Frame! We are truly the #1 Source of information and tips and trick on Samsung The Frame.
We even have 28 of them hanging in our factory!
See more of @DecoTVFrames on Instagram

YouTube Tutorials on Samsung The Frame

We regularly publish new videos about Samsung The Frame TVs to answer many FAQs to help you get the most of your TV. Be sure to subscribe to our channel to learn more.
Samsung Frame One Connect Box Dimensions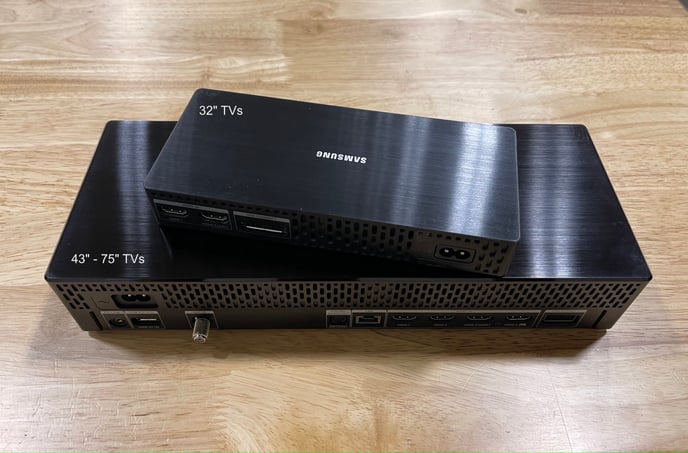 Samsung The Frame has two versions of their One Connect Box. The larger of the two is used for the 43" - 75" TV sizes and the smaller is for the 32" TV sizes.
One Connect Box for 43", 50", 55", 65" & 75" TVs
The Samsung One Connect Box measures 13 11/16" x 2 5/8" x 6" when including the antenna jack. 5.5" without accounting for the antenna jack.

One Connect Box for 32"

Samsung The Frame Installation Process
This brief overview shows how the Samsung Frame TV installs in combination with the No-Gap Wall Mount and a Deco TV Frame.
2018-2020 Samsung Frame TVs Installation
2021-2022 Samsung Frame TVs Installation
Premium Frame Styles for Samsung The Frame
Explore 16 premium options exclusively made for Samsung Frame TVs


Looking to Purchase a Samsung Frame TV?
S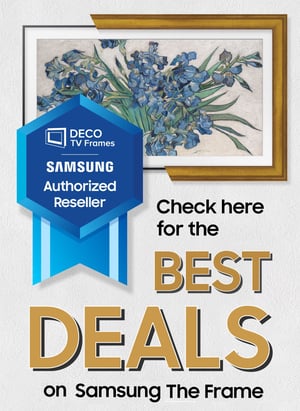 hop small with small businesses and get the best deals on Samsung Frame TVs. Not sure if we're the best deal? Compare us to the prices on Amazon and get the best deal.
See Our Prices on Samsung The Frame