The Deco TV Frames collection is only compatible with Samsung The Frame TVs. Here's how to tell if you have a Samsung Frame TV and how to Locate a Samsung Frame TV model number.

The above is a photo of the outside of the box for a Samsung Frame TV. If your box does NOT look like this, the odds are, you do not have a Samsung Frame TV.
Locating Your Samsung Frame TV Model Number
Finding the model number on a Samsung Frame 2022 TV can be a bit tricky. But don't worry, we've got you covered! Check out this video that explains exactly how to locate the model number.
If you're not sure if you have a Samsung Frame TV here's how you can easily identify your model year...
Deco TV Frames Are ONLY Compatible with Samsung The Frame TVs
As part of an exclusive arrangement with Samsung, the Deco TV Frames product line is only made to be compatible with Samsung The Frame TVs. Our frames are not made for other TV models nor other TVs within the Samsung lineup.
The frames are made specific to Samsung The Frame largely because of the extremely thin form factor of this TV model as well as the Art Mode. A Deco Frame combined with Art Mode makes for a complete decor solution.
By the Model Number of your TV
All Samsung Frame TVs have an LS03 in the model number as you can see in the table below.
TV Sizes

2017
2018
2019
2020
2021
2022
2023
32"
QN32LS03T
QN32LS03A
QN32LS03B
QN32LS03C
43"
UN43LS003
UN43LS03N
QN43LS03R
QN43LS03T
QN43LS03A
QN43LS03B
QN43LS03B
49"
QN49LS03R
50"
QN50LS03T
QN50LS03A
QN50LS03B
QN50LS03B
55"
UN55LS003
UN55LS03N
QN55LS03R
QN55LS03T
QN55LS03A
QN55LS03B
QN55LS03B
65"
UN65LS003
UN65LS03N
QN65LS03R
QN65LS03T
QN65LS03A
QN65LS03B
QN65LS03B
75"
QN75LS03T
QN75LS03A
QN75LS03B
QN75LS03B

One Connect Cord

Connector Type

Right Angle
Straight
Straight
Straight
Straight
Straight
Samsung The Frame TV 2022-2023 User Manual

All of the Samsung Frame user manuals can be found here on Samsung's Support Site. But if you're looking for the 2022 & 2023 Frame TV Manual here it is!
Looking to Purchase a Samsung Frame TV?
S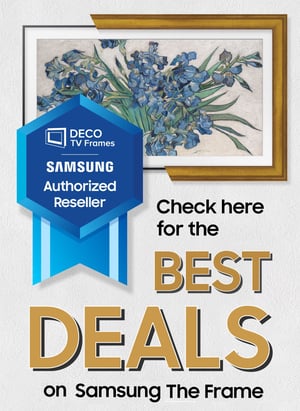 hop small with small businesses and get the best deals on Samsung Frame TVs. Not sure if we're the best deal? Compare us to the prices on Amazon and get the best deal.
See Our Prices on Samsung The Frame
What's in the Box for Samsung Frame TVs
Looking for Premium Frames for your Samsung Frame TV?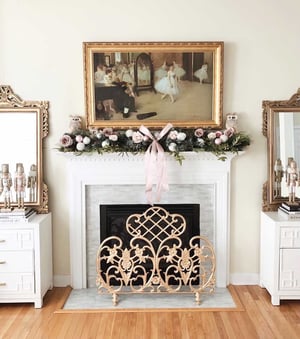 See all 30 premium frame styles available for Samsung The Frame at http://decotvframes.com