Does Samsung The Frame suffer from burn-in with art being on the TV 24/7?
Answer
No.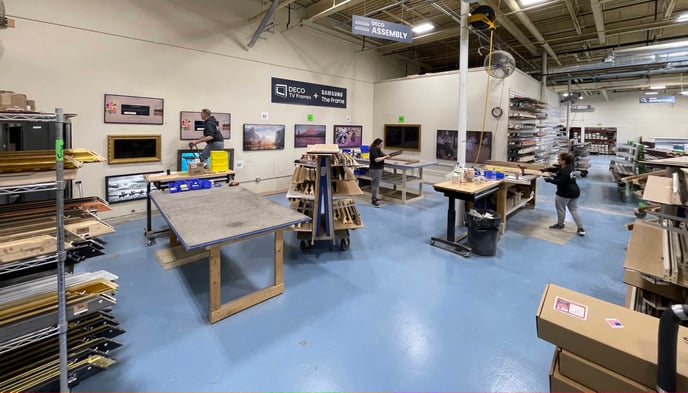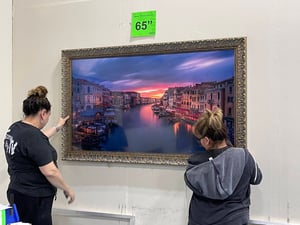 As a manufacturer of premium frames for Samsung The Frame TV's with our Deco TV Frames line, we have over a dozen Frame TVs spanning from the 2018 to the 2021 models. We use these TVs to test fit every one of our frames on the TVs and the TV's are on all day 24/7 with the same art on the screen for weeks at a time over the course of multiple years and we have yet to notice any burn-in from the artwork.

How to Enjoy Art 24/7
You'll simply want to disable a feature called "Night Mode" It's found under the art settings.
Gentle press the power button to enter Art Mode
Press the Up side of the round center dial
Navigate to Settings
Change "Sleep After" to OFF

Change "Night Mode" to OFF

Alternative Solution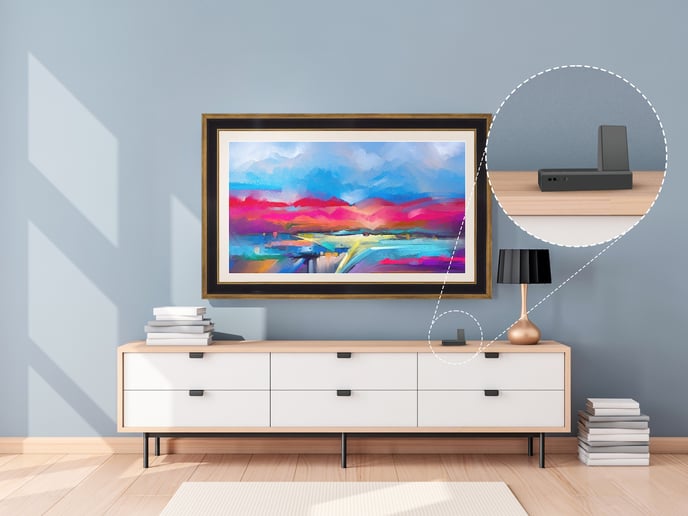 When combined with one of our Deco TV Frames, you can also add our optional Smart Room Sensor SRS-2 to detect motion in your room and wake the TV from the Sleep After mode.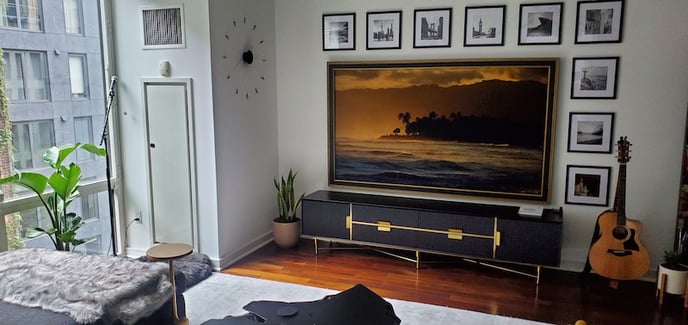 Learn More About Premium Frames for Samsung The Frame
Choose from over 16 premium frame options to complement your decor. They simply magnetically assemble and clip onto your TV