Tips and tricks on ways to conceal an unsightly cable box
Run Wires Through the Wall to a Cabinet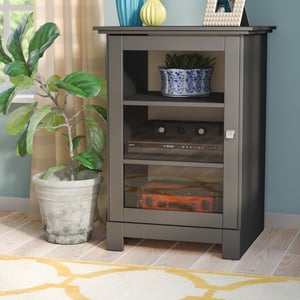 Finding a media cabinet with a glass front and have the wires run through the wall by your electrician or TV installer is one of the most common ways to place a cable box nearby and mostly out of site.
If you don't want to have a glass front cabinet, you can get an Infrared (IR) repeater system like the IR-2 Relay Unit that's included with any TV frame made by Frame My TV.
Can't Run Wires Through the Wall?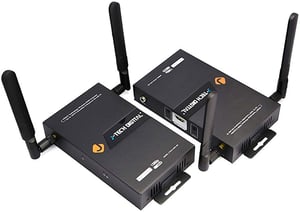 We understand it's not always possible to run wires through the wall or perhaps you just don't want to deal with hiring a professional. In this case, there are many different Wireless HDMI Extenders on the market to allow you to place your cable box anywhere you wish in the room and connect it to your cable box wirelessly for the ultimate in flexibility.

Looking to Purchase a Samsung Frame TV?
S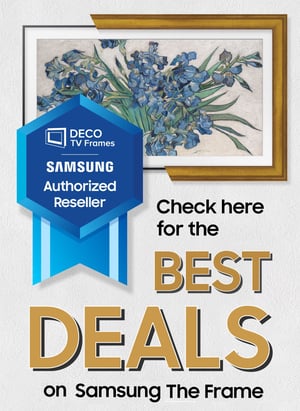 hop small with small businesses and get the best deals on Samsung Frame TVs. Not sure if we're the best deal? Compare us to the prices on Amazon and get the best deal.
See Our Prices on Samsung The Frame
The Finishing Touch
Add one of our Deco TV Frames go with Samsung The Frame TV and their One Connect Box and add a decorative frame from Deco TV Frames (Starting at $499)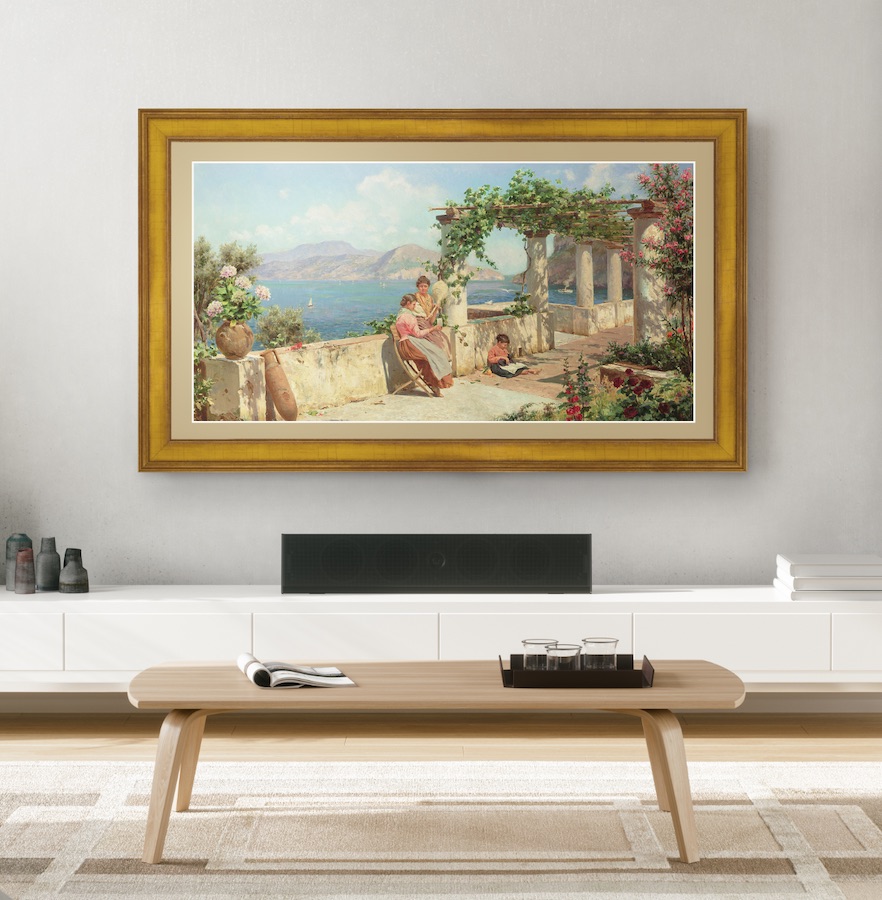 Choose from over 40 frame styles! View All Styles