A guide for influencers looking to promote Deco TV Frames products by Frame My TV
Apply To Be a Partner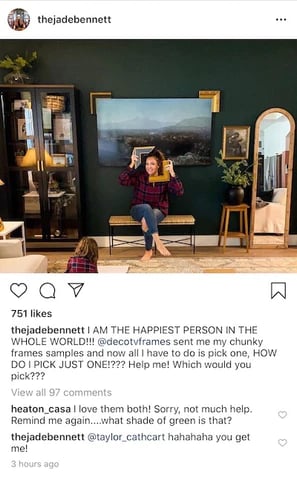 Thank you for your interest in featuring our Deco TV Frames for your Samsung Frame TV to your audience!
We are proud to work with hundreds of partners and influencers around the world featuring our frames.
NOTE: Due to the extreme popularity of our frames, we receive a large number of applications as you might imagine. As a result, we have a limited number of product donations we can allocate per month. To standardize the process, after you apply a member of our team will be in touch within a few weeks to request the following info. Please have this information ready to help expedite the process.
Your Account Stats
Please navigate to your Instagram dashboard and send us screenshots of the following stats. You can send these screenshots to info@framemytv.com or reply to the member of our team who responds to your application.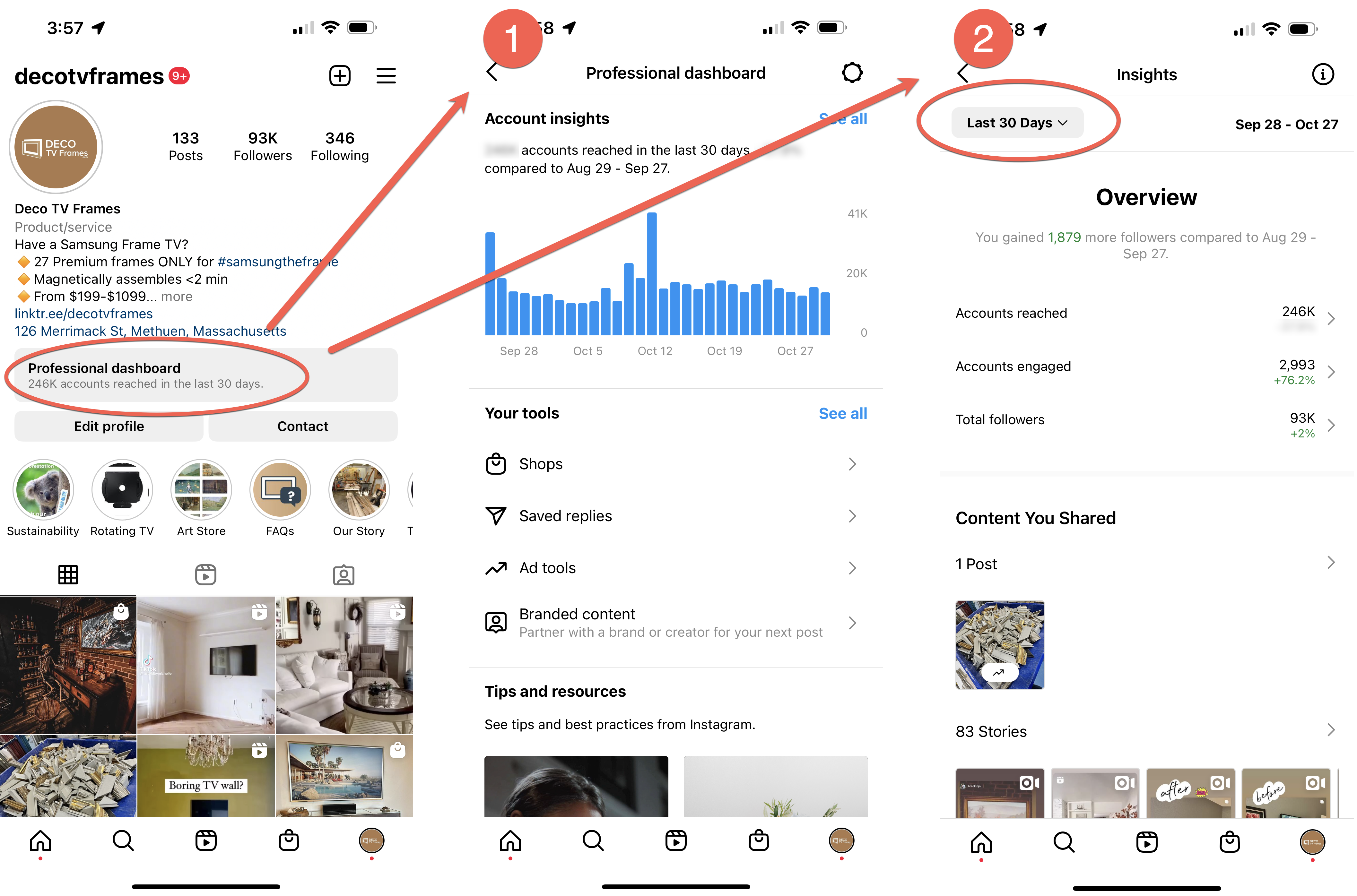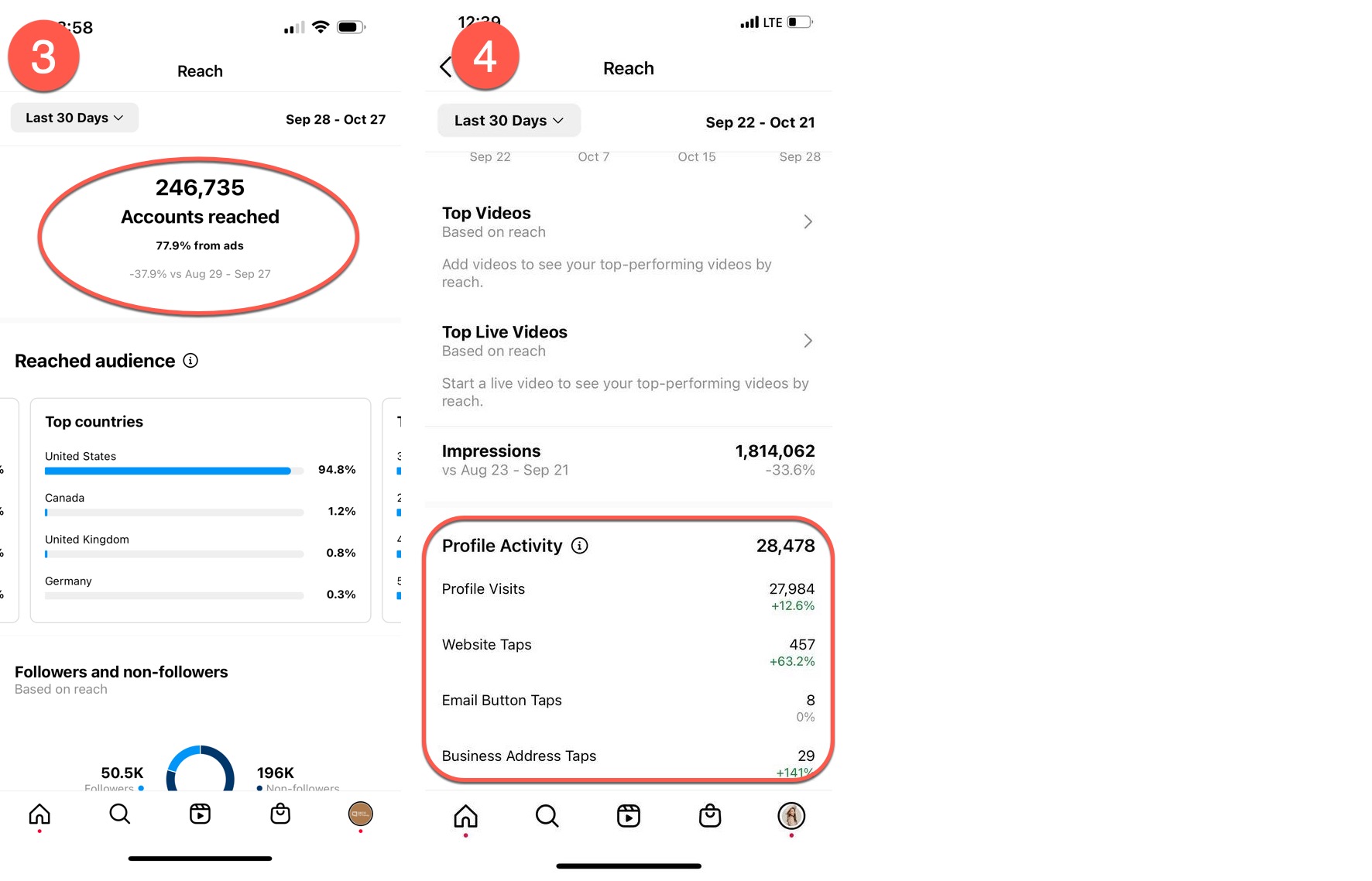 LeadDyno Affiliate Dashboard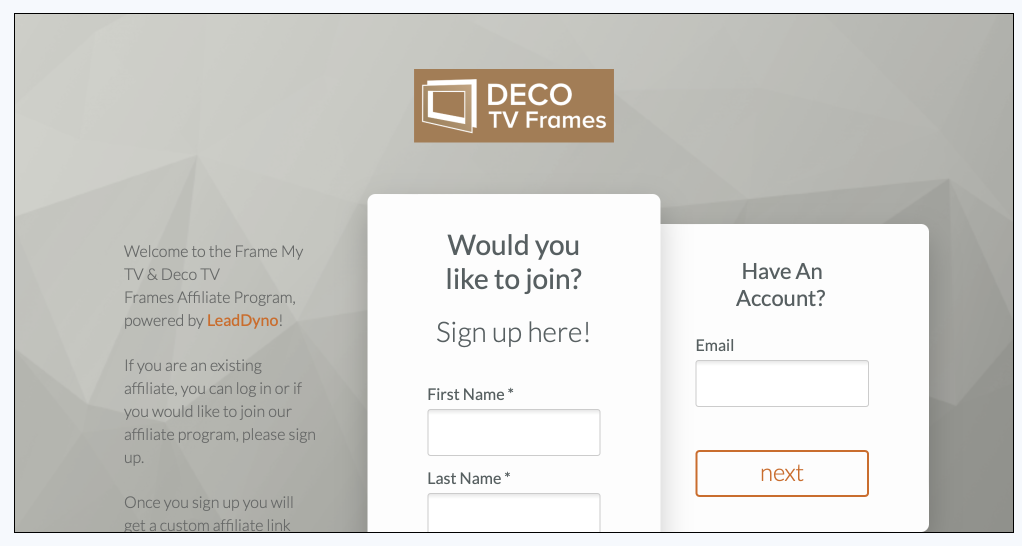 For an affiliate link, you can setup your affiliate link and manage your affiliate account and earnings at http://affiliate.framemytv.com