Here's a step by step video on how to add art to your Samsung Frame TV
Adding Art to Samsung The Frame
This tutorial video will explain all the necessary steps to adding custom art and how to use the Samsung SmartThings App to do this all conveniently from your phone.
To resize your art instantly to the correct size, we have a special page on our site for resizing art to the ideal 3840 x 2160 pixels. Here's a link to the Deco TV Frames Art Resizing Tool or you can also try the free Image Size App on your phone.
Then Add a Premium Frame
Checkout all of the premium Deco TV Frames offered for your Samsung Frame TV to really finish off your art.
Your TV is not truly Art until you add a Deco TV Frame!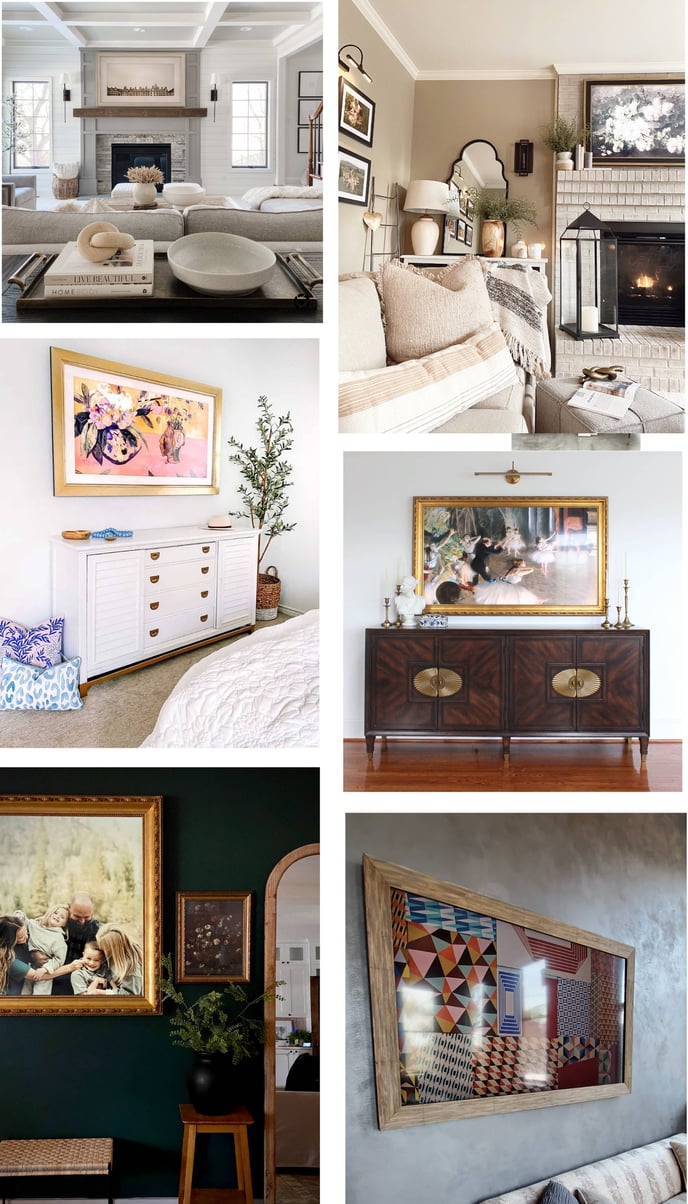 Tutorials on Samsung The Frame

We regularly publish new videos about Samsung The Frame TVs to answer many FAQs to help you get the most of your TV. Be sure to subscribe to our channel to learn more.