With so many thousands of wall mounts on the market, it can be overwhelming to decide on one, here are some of our favorites.
Overview of Mount Types
Wall mounts fall into 3 primary categories.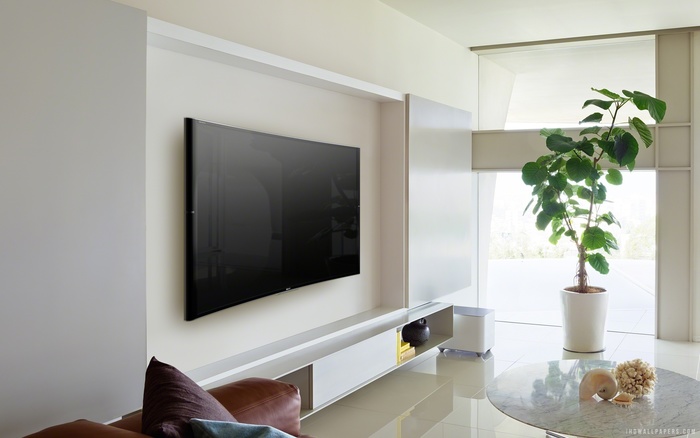 Flat Mounts - A basic no-frills type of mount that's great for when you want the TV to fit as snug and tight to the wall as possible.
Tilt Mounts - Allows the TV to be tilted downward for a different viewing angle. These are often used for when a TV is over a fireplace. However, there are drawbacks to using this type of a mount with a TV Art Cover especially as you move up to larger size TV's of 50" and above. In those cases, we strongly advise against a tilt mount because as the TV size gets larger, the odds increase that the art may catch on the bottom of the frame as the art comes down so you may need to reduce the degree of tilt if that occurs.
Swing Arm Mount - The mount swings out from the wall allowing the TV to be positioned in many viewing angles OR is also good for those times when you want to just push the TV back into a recess or pull it out later for each access and maintenance purposes
Which Mounts do we Recommend?
Since the available wall mounts on the market are constantly changing and there are many types from many suppliers, we generally do not "recommend" specific mounts.
Our Favorite Ultra-Slim Flat Mount
Manufacturer: Sanus
Model: BLL2-B1
TV Sizes Supported: 32" - 80"
Thickness: 0.67"
Weight Capacity: 150 lbs (See disclaimers below)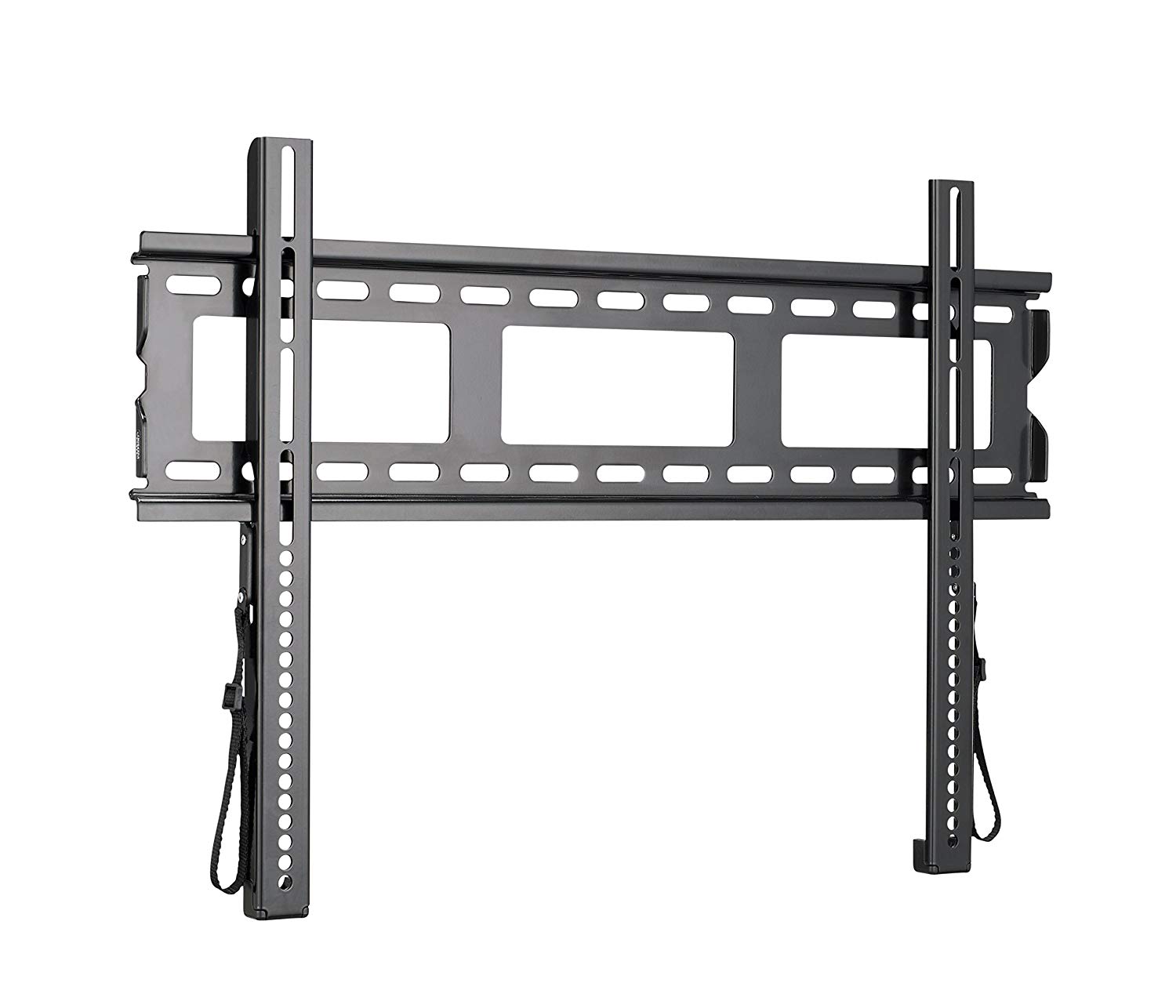 Our Favorite Ultra-Slim Tilt Mount
Manufacturer: Sanus
Model: MLL11
TV Sizes Supported: 37" - 80"
Thickness: 1"
Weight Capacity: 130 lbs (See disclaimers below)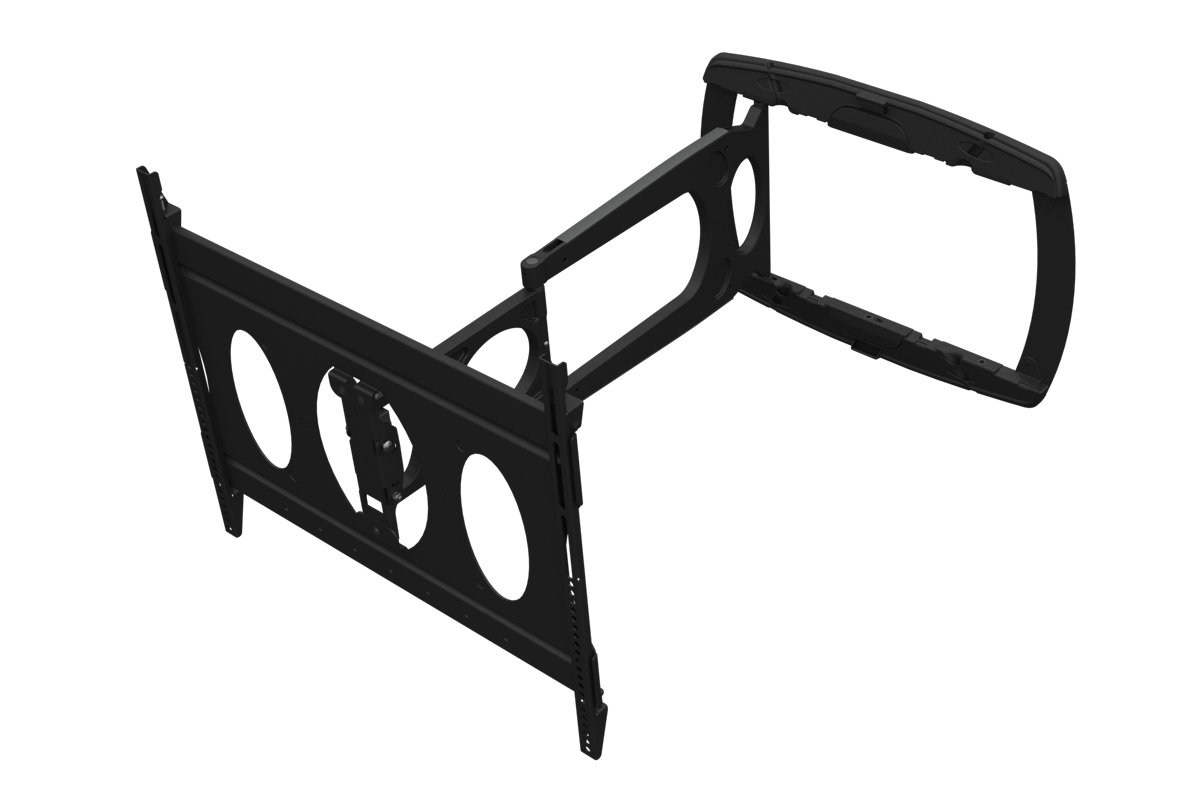 Our Favorite Ultra-Slim Swing Arm Mount
Manufacturer: Premier Mounts
Model: AM100
TV Sizes Supported: 42" and up
Thickness: 1.5" when retracted - 30" max extension
Weight Capacity: 100 lbs (See disclaimers below)

Disclaimers
The above mounts are not sold by Frame My TV and are the sole responsibility of the purchaser to ensure the mount you select can support the weight of your TV + Framed TV Art, TV Mirror or TV Frame that we manufacturer and that the TV is professionally mounted and secured to the wall in a manner which will support the combined weight of the TV + Frame.
How Much Will My Frame Weigh?
This will vary by screen size, frame style, and other options selected. Speak with one of our specialists to obtain an estimate of the approximate weight of your frame.

Or a Drop Down Lift for Over The Fireplace
Learn More about Over The Mantle Lifts