Occasionally TV's can fail, so here we outline the steps to replacing your TV for it to still fit your custom made frame
Overview
At Frame My TV, all frames we make are made from the edge of the TV's screen and measured outwards. As a result, if you need to replace your TV in the future, you'll just want to ensure that if the diagonal visible screen size of your current TV is say a 50" Screen Size ... then you just want to ensure that the new replacement TV you purchase is also a 50" diagonal screen sized TV for your existing frame to be compatible.
You need not worry if the outer size of your new TV is a slightly different size than your current TV. This is very normal, but because we frame TV from the edge of the screen and build outward, this is rarely a problem.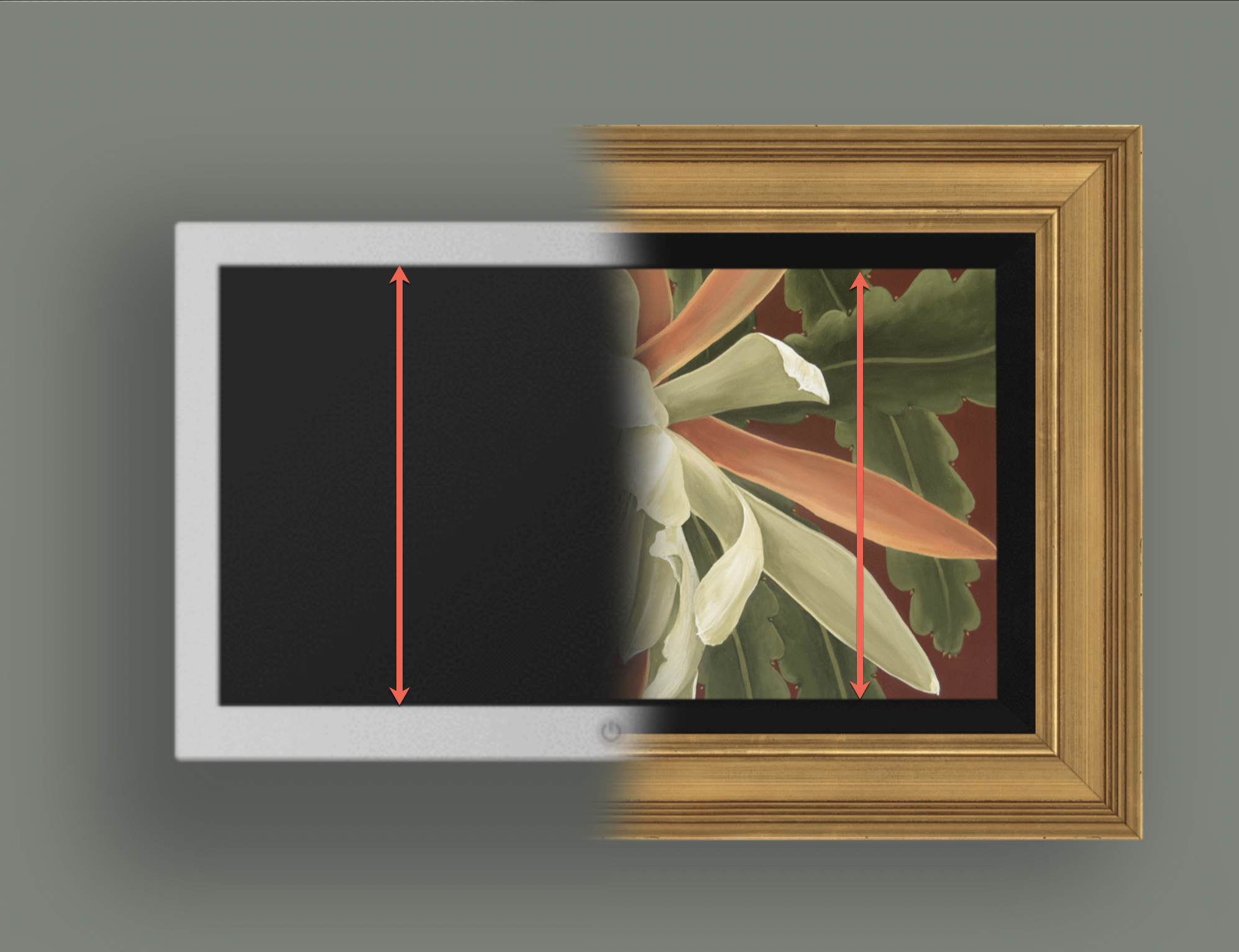 Steps To Take
Identify the frame was manufactured by Frame My TV and the order number of your frame. Learn How If your frame was not manufactured by Frame My TV, you'll need to contact the original manufacture of the frame for further instruction for further guidance.
Remove the frame from your TV and measure the diagonal visible screen size of your TV. (NOTE: This is NOT the size of the overall exterior dimensions of the TV, but rather it's ONLY the diagonal visible screen size of the TV.
Purchase a new TV with the same diagonal screen size as your current TV.
Depending on which mounting hardware is installed in your frame, you made need to contact us for some modified hardware to ensure a proper fit with the new TV. Contact Us and provide Your Order Number from Step 1 AND the model number of the new TV you are planning to use so we can advise if you'll need modified hardware.
They No Longer Make the Current Size TV I Own
This does occur on occasion, but not to worry, we can often come up with a creative solution to help you still be able to use your old frame. Contact Us to discuss your options.
Special Offers on a Brand New Frame
We offer a special remake program for times when no similarly sized TV currently on the market will fit your existing frame to allow you to purchase a brand new custom made replacement frame at a considerable discount from the advertised rate. This program will allow you to switch to a large size and newer TV for your viewing pleasure. Contact Us to learn about this program and to see if you qualify.