Here are a few quick tips for finding the reflective side of TV mirror glass.
IMPORTANT: We strongly advise ordering TV mirror samples before purchasing any of our custom made-to-order TV mirror products to help you with choosing the best type of glass for your application. Get Mirror Samples
With TV mirror glass it can sometimes be confusing to tell which side of the glass is which and some mirror types can be more difficult to tell than others.
Reflective Side
If you lay the glass on a dark surface and touch your fingernail to the glass you'll notice that if the reflection of your finger is touching your actual fingernail as shown here, then you have identified the reflective side of the glass. The reflective side of the glass should be pointing out towards the TV viewing audience.
NOTE: Normally when an order ships, there is a sticker also on the surface of the reflective side of the glass. On mirror samples, the letter on the samples sticker is on the reflective side.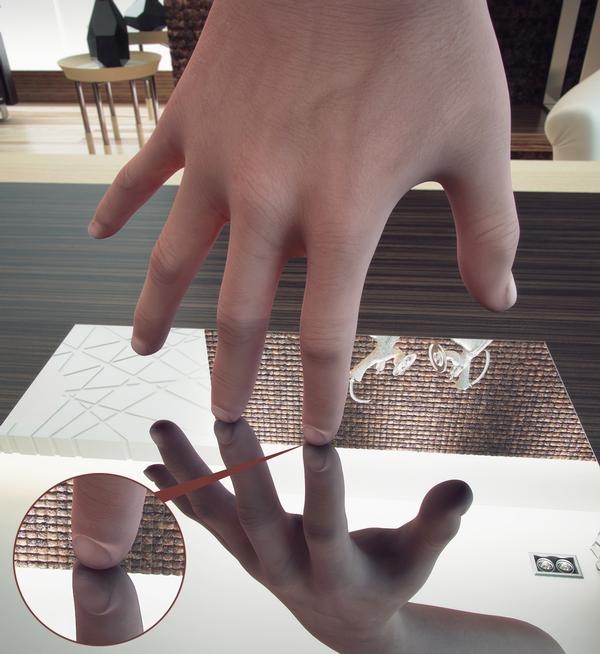 Non-Reflective Side
If you look closely as the reflection of the point where the finger touches the glass here, you will see that the tip of the fingernail is not touching the fingernail in the reflection like in the image above. This is the back side of the glass.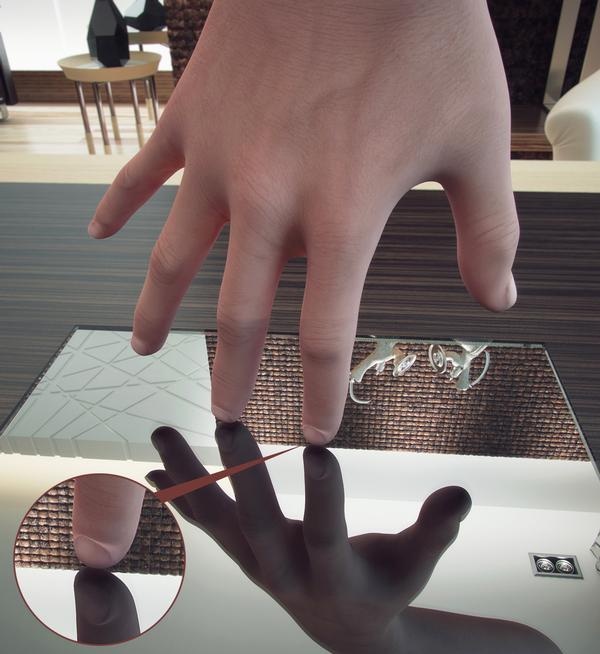 For our OptiClear and Opticlear Ultra TV mirror types, it may be more difficult to tell which side is which, but if you look at both sides of the glass carefully you should be able to quickly tell which is the reflective side.
Original Article: Identifying the front of TV Mirror glass