Depending on the shape of your original artwork, it may need to be cropped to fit the same rectangular shape of a TV.
(THIS PRODUCT LINE HAS BEEN DISCONTINUED, ARTICLES ARE ONLY FOR REFERENCE FOR PAST CLIENTS)
Checkout our latest offerings of Deco TV Frames exclusively made for Samsung The Frame
It goes without saying, that artists do not create paintings solely with the intention of them being used as one of our TV Art Covers to hide a TV. As a result, cropping to some degree is often necessary.
Here's an Example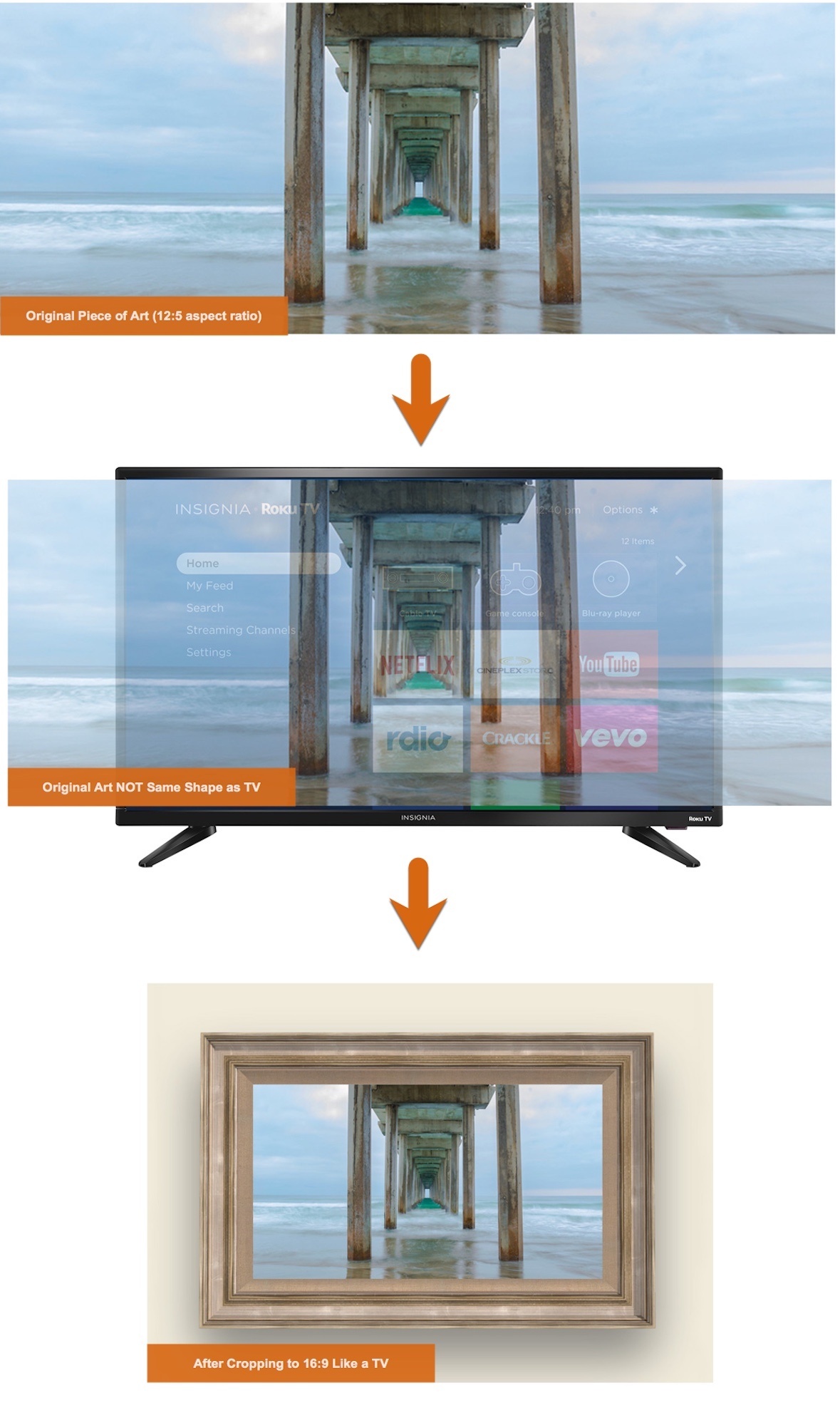 How well will YOUR ART fit a TV's 16:9 Shape?
Our friends at Croppola.com have developed a great online tool to let you easily see how your image will look cropped. Give it a try for yourself.
Be sure to select these settings when you use Croppola to see how your art will look as a 16:9 aspect ratio.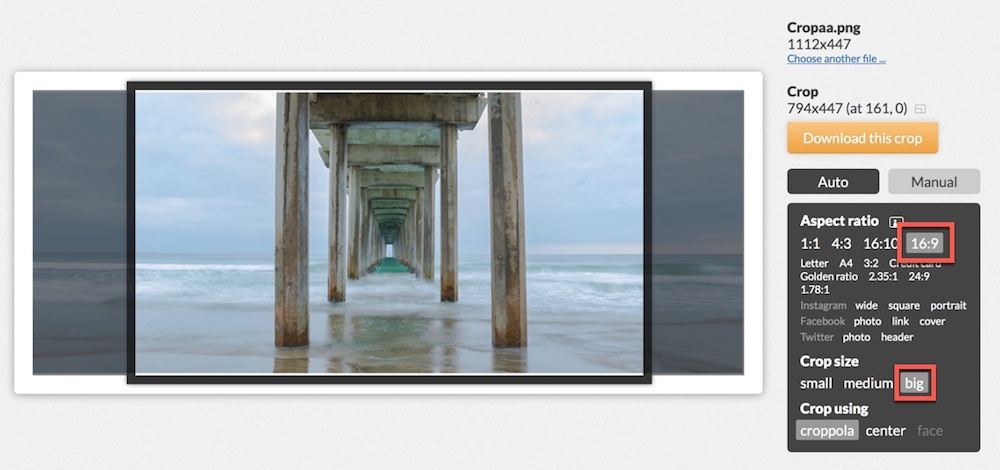 IF You Are Using an External Speaker Bar
The aspect ratio will change a bit depending on the size of the speaker bar relative to the overall size of your TV. Most likely you'll be a bit closer to to a 4:3 aspect ratio.
Here's an article with additional details on How We Accommodate a Speaker Bar
Losing Too Much of Your Desired Art to Cropping?
There are some solutions to this, please upload your art below and/or contact us at 978-912-7149 to discuss your options further.
Ready To Upload Your Art?
Custom Art & Common Painting Sizes
Clients commonly ask what the sizing of their art will be based on their screen size.
Here's article with more info on this topic.