Need to see what your custom art will look like before we build it into your TV frame?
What is a Test Strip?
When ordering a motorized TV art cover with your custom canvas art in it, clients often prefer to see a sample of the art they have uploaded to us to ensure the quality and color of the final canvas will meet your expectations.
If you need to see a sample before placing the order for your entire artwork frame, we can provide you with either a test strip or a miniature version of the art as a giclee on the same canvas that will be in your frame.
If you have ALREADY placed an order for your TV Art Cover frame and would like to see a test strip, we will provide up to (1) test strip at no charge for your approval.
Test Strip - A portion of the painting that is 6" tall by the full width of the final painting to be installed in your frame. This option is preferred to see the level of detail.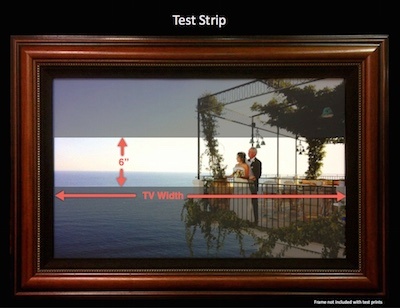 Artwork Miniature - An 8" x 10" version of the full piece of art.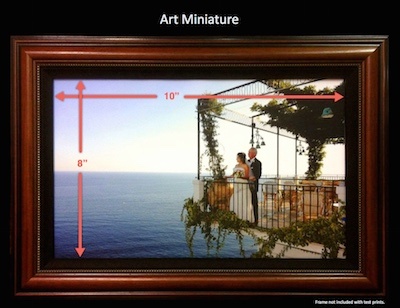 Upload & Art Requirements
To upload your artwork and learn more about the requirements for custom art visit this page.
NOTE: Simply uploading the artwork does not ensure a test print will be made. You first need to Order This Item and checkout, then come back and upload the art.