YES, Samsung Frame TV has a VESA pattern for wall mounts other than their No Gap Wall Mount
Samsung Frame VESA Patterns

Installing A Samsung Frame TV with No Gap Wall Mount
Shop Samsung Frame TVs at Lowest Prices
Frame My TV and Deco TV Frames are proudly authorized to be Authorized Online Retailers for Samsung Frame TVs. We offer the TV's at the lowest prices you'll find on the internet and you'll even receive extra bonus points in our rewards program when you purchase a Samsung Frame TV with us.
Custom Frame Options for Samsung The Frame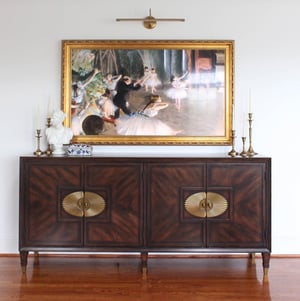 Explore our collection of 16 premium frame options exclusively designed for Samsung The Frame TVs. Magnetically assembles and installed in under 2 minutes!