We offer two primary methods for obtaining pricing. You can use our Quick Size & Price Estimator or our Quote Builder Tool
Quick Size & Price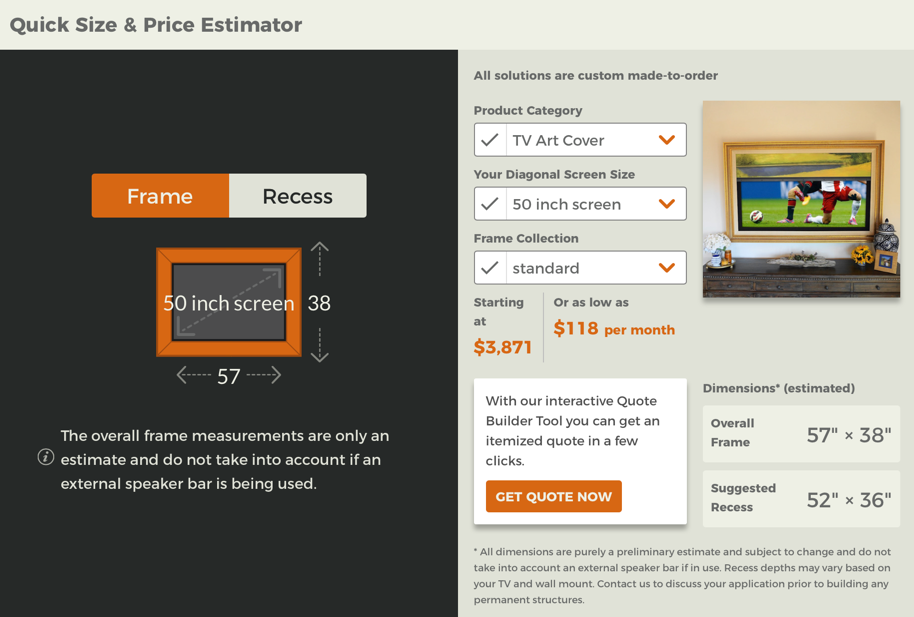 For basic ballpark pricing checkout our Size & Price Tool to get approximate sizing info as well as starting prices for each product line we offer. From there, you can continue on to get an itemized price quote. Shipping options would be calculated during final checkout. Click Here To Use This Tool
Budgeting & Space Planning Guide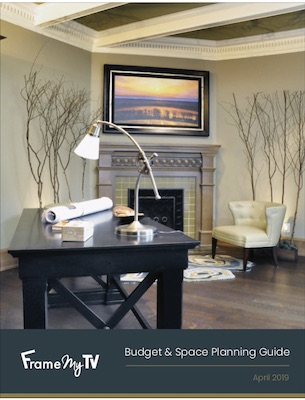 Though everything we make is custom made-to-order, we have prepared this guide to help you in planning your space and obtaining ballpark pricing.
IMPORTANT: This guide is for general space planning and does not take into account things such as speaker bars accommodated special scenarios. If you are planning to incorporate a speaker bar, you'll just want to add the height of the speaker bar to the suggested recess height listed in the above Space Planning Guide.
Learn More about How We Accommodate External Speaker Bars
Quote Builder Tool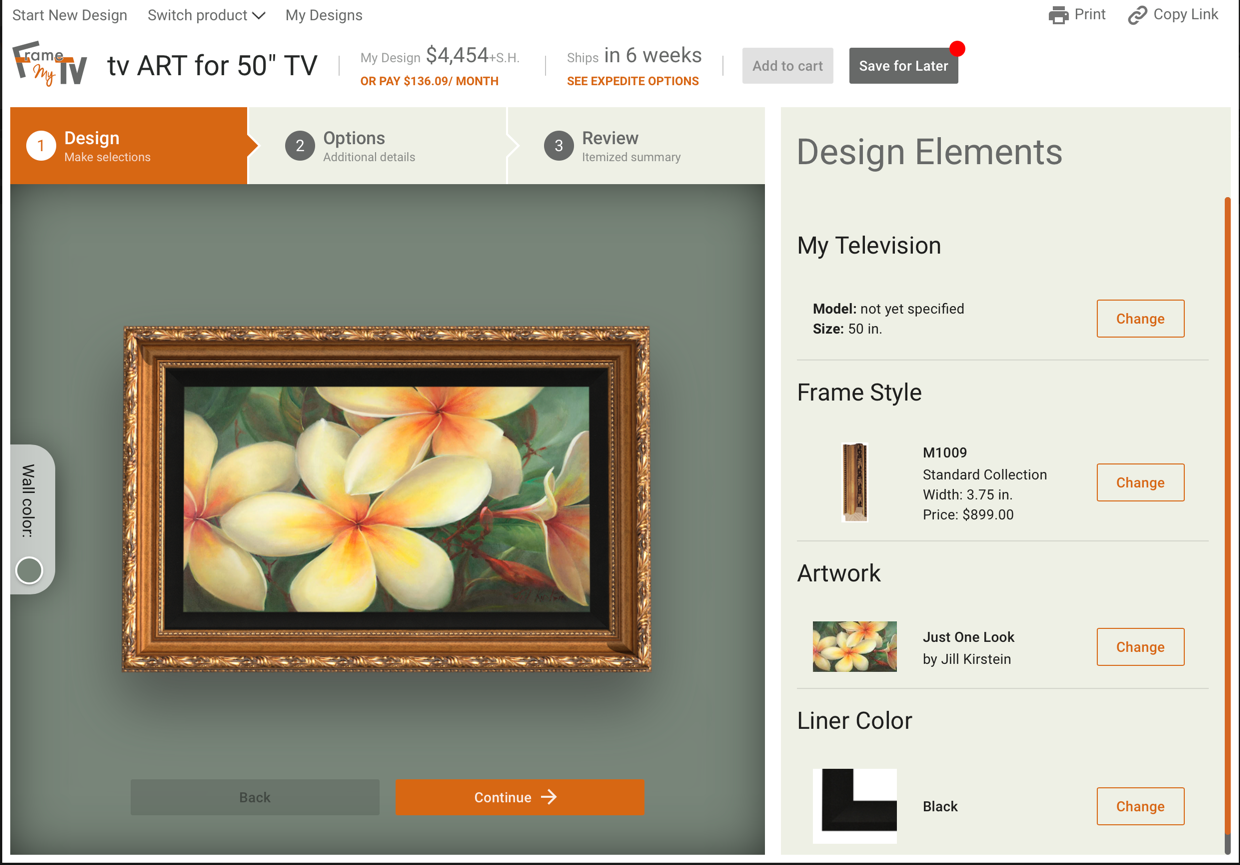 Our Quote Builder was created with the designer in mind for you to visualize your complete solution based on your frame, art, mirror, liner selection so you can see a conceptual image of how all the pieces will look together. You can also select advanced options. If you need help with any of these steps, feel free to reach us at info@framemytv.com and we'll be happy to guide you ever step! Click Here to Use This Tool
Weights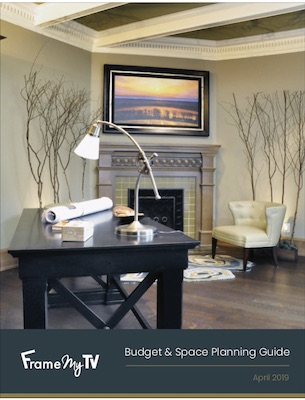 For TV Mirror Glass only, the weight of the glass is 2 pounds per square foot.
Shipping & Fulfillment
Production times are quoted within the Quote Builder Tool above. Most items have a normal lead time that varies between 4-6 weeks for production (Learn more about production times and expediting options), plus transit time from the Boston area. Shipping rates will be quoted during checkout for US & Canada.
Learn More About Shipping & What to Expect

International Shipping
International shipping on small items such as samples will be quoted during checkout, but larger items such as frame configurations all need to be manually quoted for international destinations. Typical international shipping rates outside North America commonly average $800 or greater.
Click Here to Learn more about international shipments and how to obtain a shipping rate for shipments outside of the US.