Understand which is the front and which is the back of a TV Mirror glass can be a little tricky ... let us explain...

Due to Supply Chain constraints, the TV Mirrors Product Line is No Longer Available. This page is remaining active for archived purposes for existing clients. Please checkout our Deco TV Frames product line instead.
With TV mirror glass it can sometimes be confusing to tell which side of the glass is which and some mirror types can be more difficult to tell than others. Click Here to Order TV Mirror Samples
Reflective Side
If you lay the glass on a dark surface and touch your fingernail to the glass you'll notice that if the reflection of your finger is touching your actual fingernail as shown here, then you have identified the reflective side of the glass. The reflective side of the glass should be pointing out towards the TV viewing audience.
NOTE: Normally when an order ships, there is a sticker also on the surface of the reflective side of the glass. On mirror samples, the letter on the samples sticker is on the reflective side.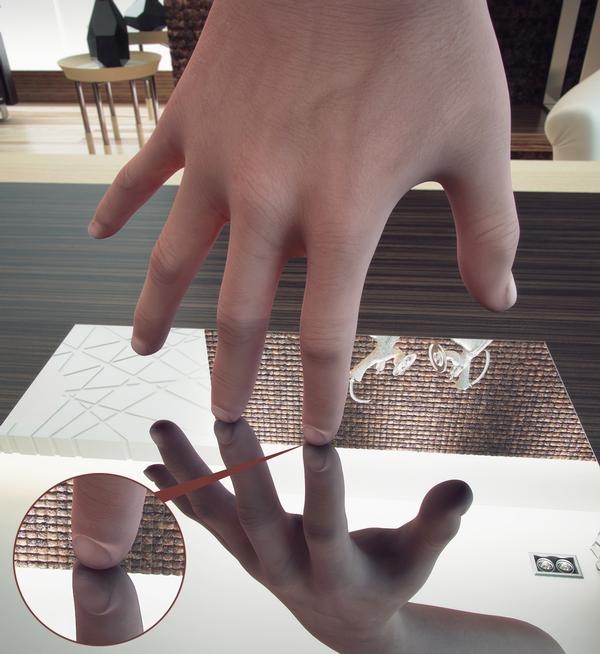 Non-Reflective Side
If you look closely as the reflection of the point where the finger touches the glass here, you will see that the tip of the fingernail is not touching the fingernail in the reflection like in the image above. This is the back side of the glass.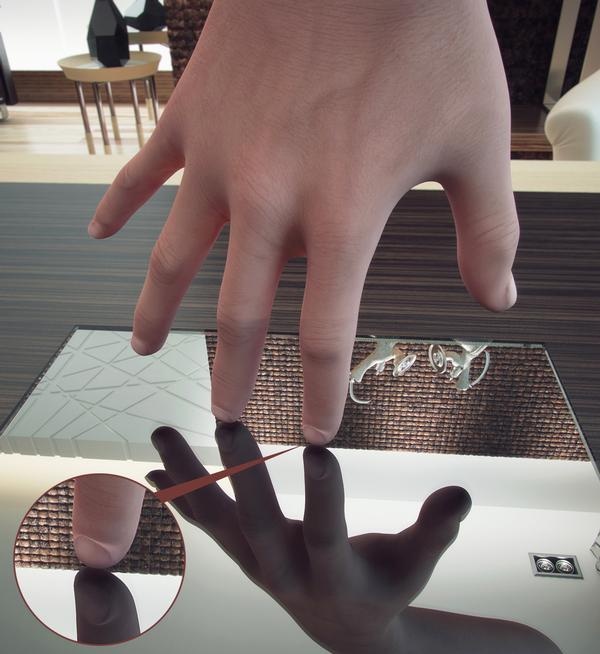 For our OptiClear and Opticlear Ultra TV mirror types, it may be more difficult to tell which side is which, but if you look at both sides of the glass carefully you should be able to quickly tell which is the reflective side.