TV Mirror samples are the best way to understand what to expect from a TV Mirror in your space.

Due to Supply Chain constraints, the TV Mirrors Product Line is No Longer Available. This page is remaining active for archived purposes for existing clients. Please checkout our Deco TV Frames product line instead.
We offer a variety of types of TV mirrors for different types of applications.
The OptiClear and OptiClear Ultra mirror types are most commonly used in living rooms, master bedrooms and other common area applications.
The samples are individually bagged and come with a piece of our PVC Blackout Backing cut to the same size as the mirror.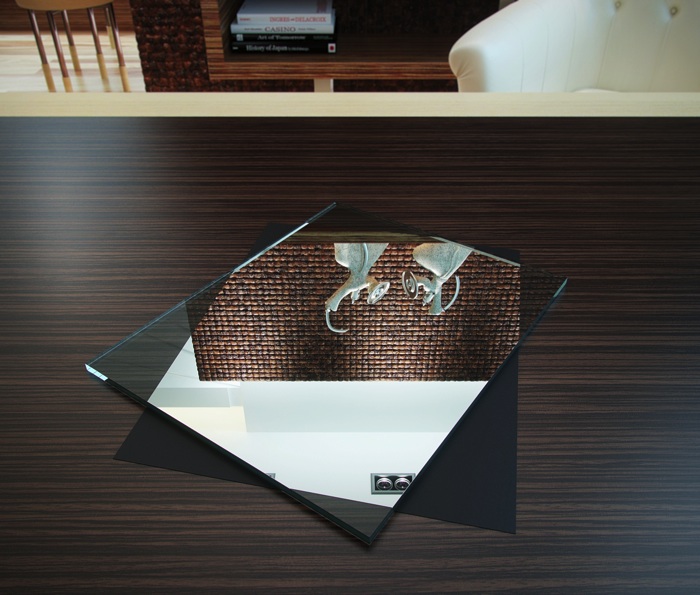 Lay both mirror types side by side on top of the PVC Blackout Backin and with the reflective sides of the mirror facing up (The text on the mirror sample sticker is visible from the higher reflectivity side.)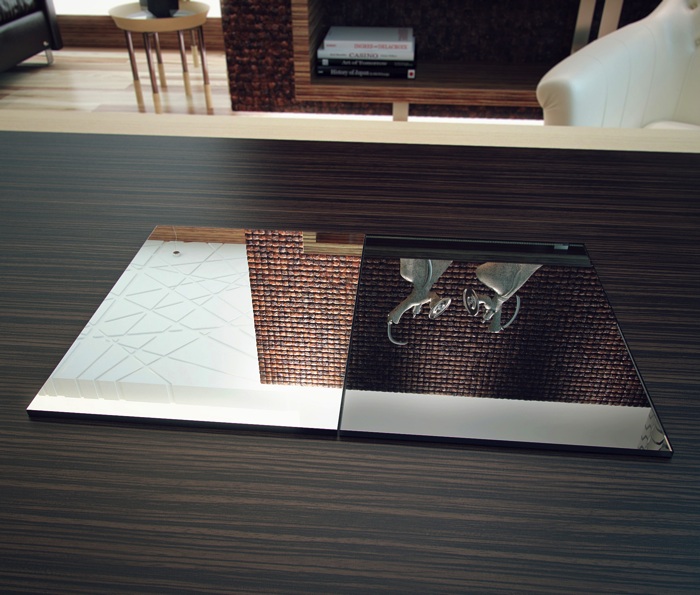 Have someone else hold the mirror sample up against the TV then stand back at normal TV viewing distance.
On the OptiClear and Opticlear Ultra mirror types, the reflectivity will be lower like you would find with a antique decorative mirror. If you will be using this mirror more like a vanity mirror in a bathroom, then you would want to consider the Reflections TV mirror as this will give higher reflectivity, but will be darker on the TV's picture during TV viewing.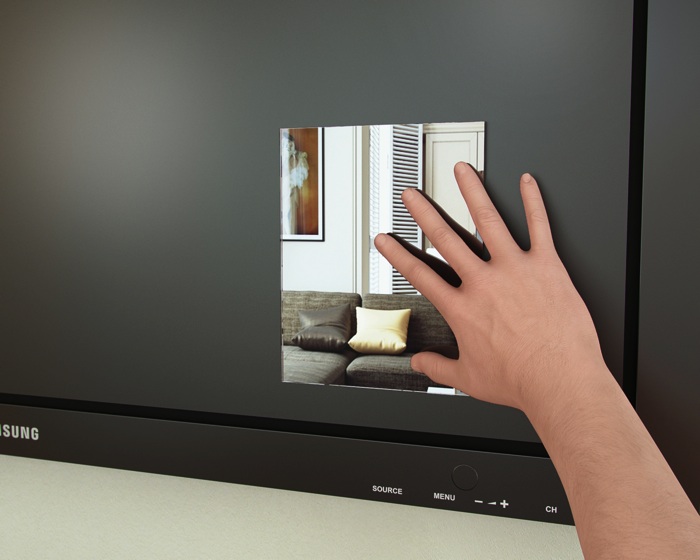 When you turn the TV on you will be able to see how the TV appears through he mirror. Notice how the mirror is almost completely clear when the TV is on with the Opticlear or the Opticlear Ultra mirrors. The Reflections and Lux mirrors will be a bit darker on the TV's picture, which is why they are recommended primarily for bathroom vanities where the secondary purpose of that mirror is to be used as a TV. If you see any glare from other light emitting sources in the room, keep in mind if they will be viewable from where the primary seating areas in the room will be or what time of day the TV will predominately be used. If the TV is being used primarily in the evenings then any glare you see from windows will not be visible at those times.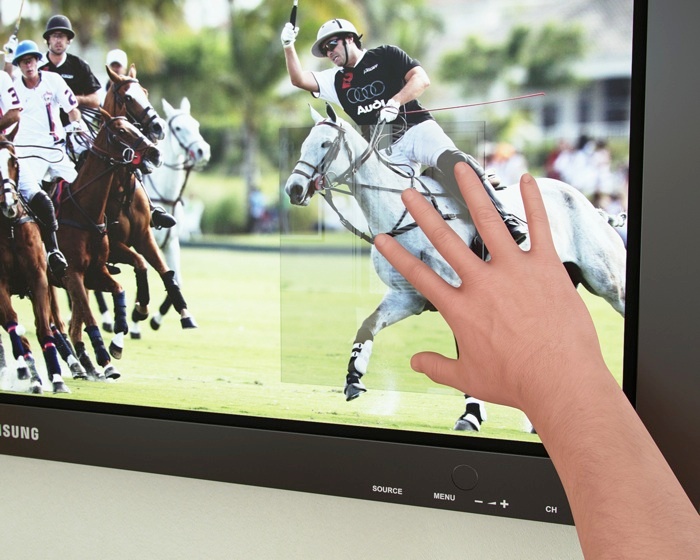 Here we show the PVC Blackout Backing that comes with each mirror sample so you can see how it can be used to emulate the black surface of a TV that's powered off. Also, this material is helpful to use to see the transition between the TV and the PVC Blackout Backing should you be wanting a mirror that is larger than the visible TV screen. See related article on this topic below.