This collection of contemporary TV mirrors is ideal for the minimalist settings where you want a more sleek look to hide your TV.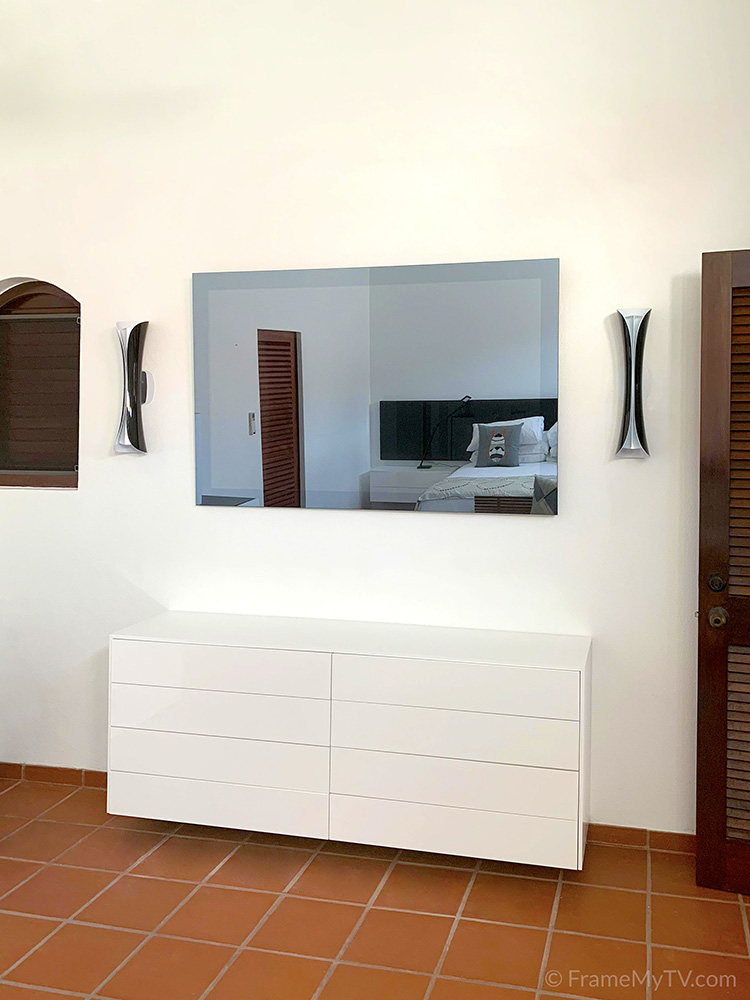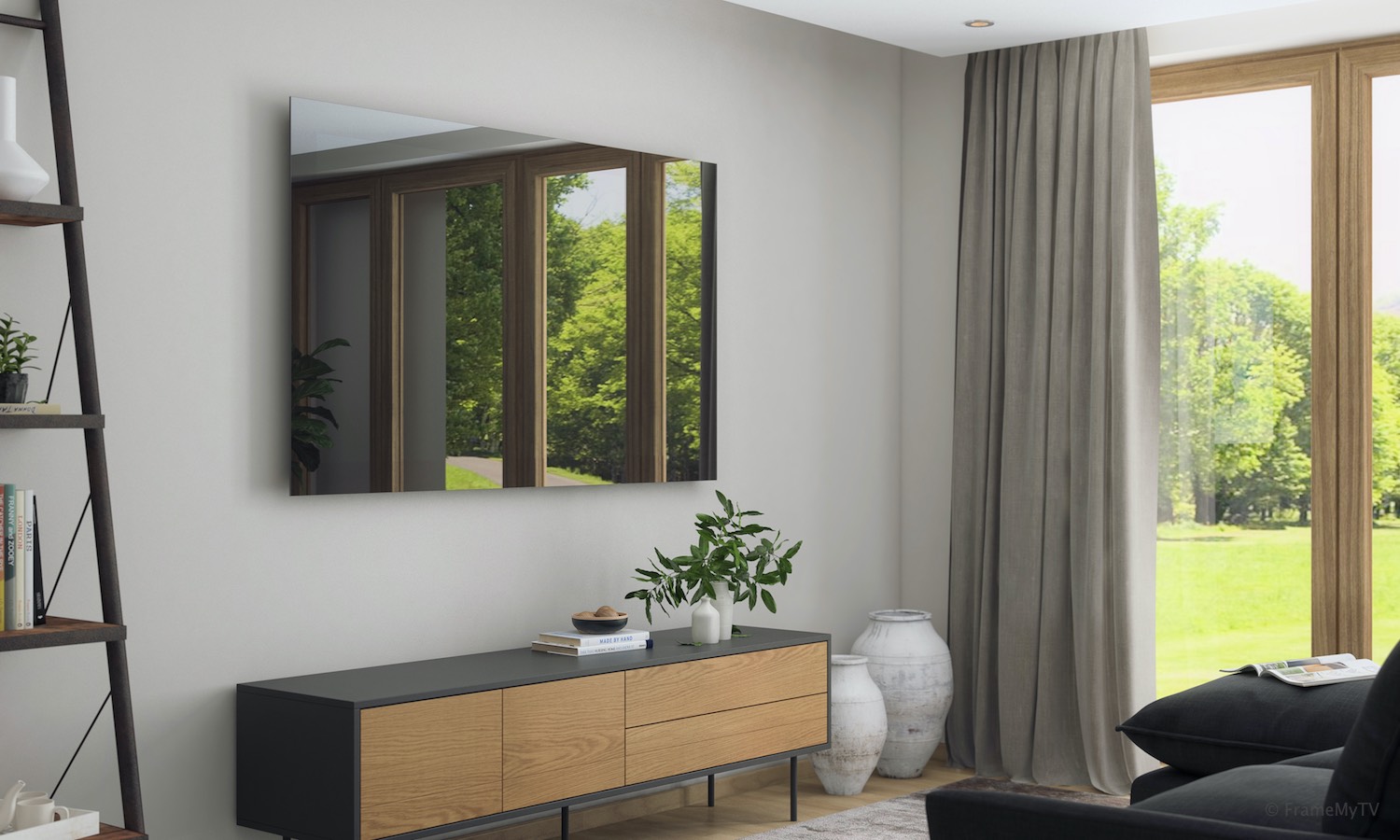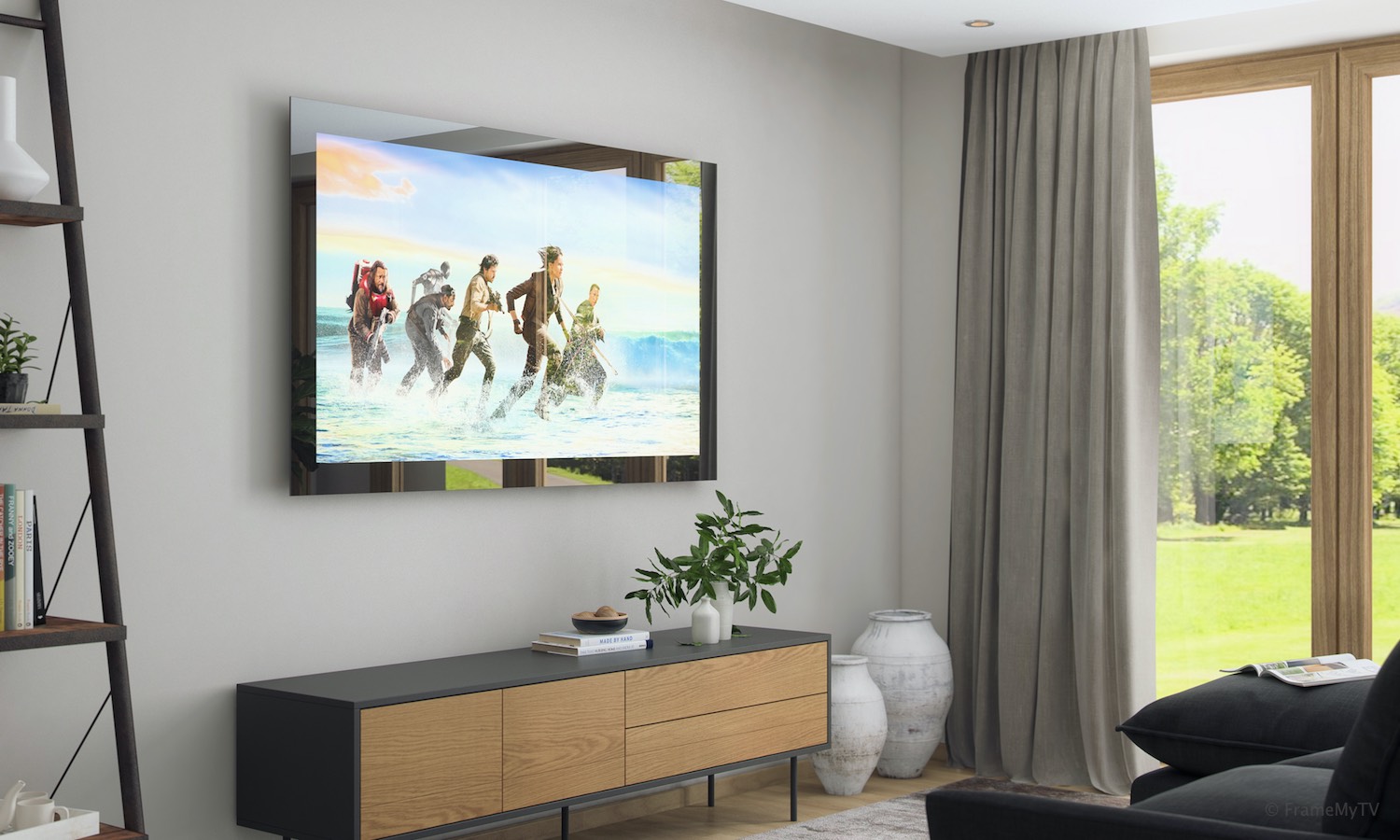 Ultra Sleek & Contemporary
To create the illusion of just a hovering piece of mirror glass our "Frameless Metro Mirrors" are the ideal solution. Shown here in the above images is a 3D model based on our Reflections Vanity TV Mirror Glass.
We offer a variety of types of TV Mirror Glass for different types of application.
OptiClear Ultra TV Mirror - Commonly used in Living Rooms and Bedroom areas where the primary objective if the high quality TV picture. Please keep in mind that this will be a darker reflectivity mirror than a conventional bathroom mirror would be and the transition between where the edge of the TV screen and the black backpainting on the back of the mirror glass may be visible in certain lighting conditions from certain angles.
Reflections Vanity TV Mirror - Commonly used in Bathroom areas where the objective is to have the highest reflectivity mirror, but the tradeoff is the TV's picture will be much darker and would have a greater impact on the TV.
Ordering TV Mirror Samples is always a smart idea. See below for more info.

You can also use this product category for when you want to add your own frame, but don't want to deal with figuring out the installation part because the mounting hardware is already built in.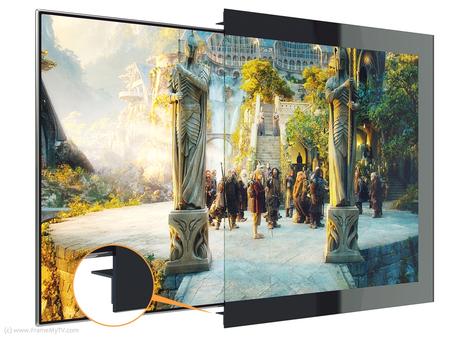 INSTALL: We offer a variety of different installation methods for the floating mirrors. Shown below is the straps method that's used on TV's under 46" diagonal. For larger screen sizes, you'll need to use another install method such as our L Brackets and Bracket Adapter Plate.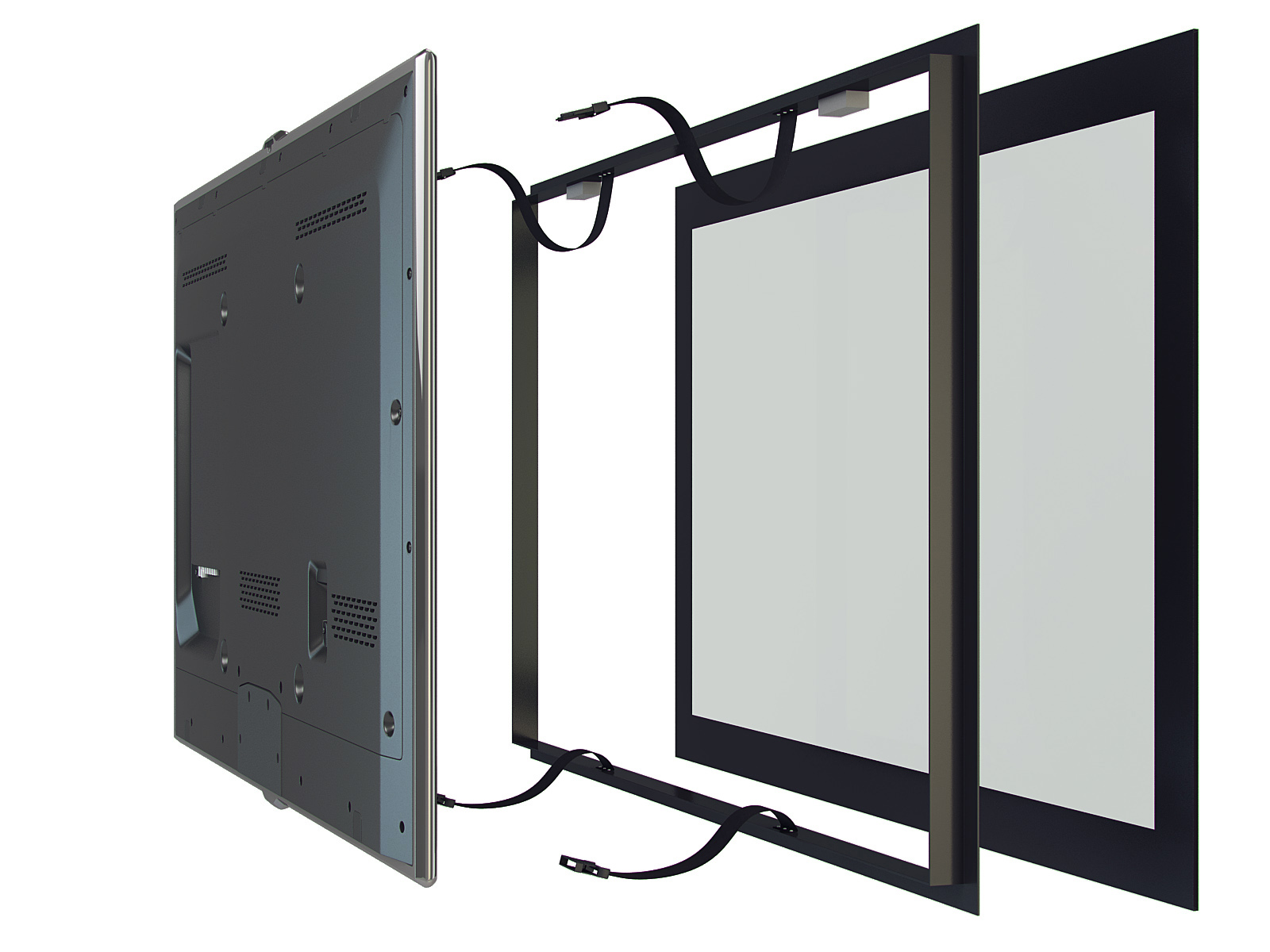 Pricing Information
With our interactive Quote Builder Tool you can easily obtain an itemized quote for one of our Floating TV Mirrors.

What if I just want the TV Mirror glass only?
Not a problem at all. We offer TV mirror glass for your own DIY projects.
Learn More about TV Mirror Glass Only
Can I get Samples?
Yes, TV Mirror Samples are always a great idea so you can understand what to fully expect in your room setting. TV Mirrors can appear differently in all room settings.