Looking for a deco frame for a Non-Samsung The Frame TV?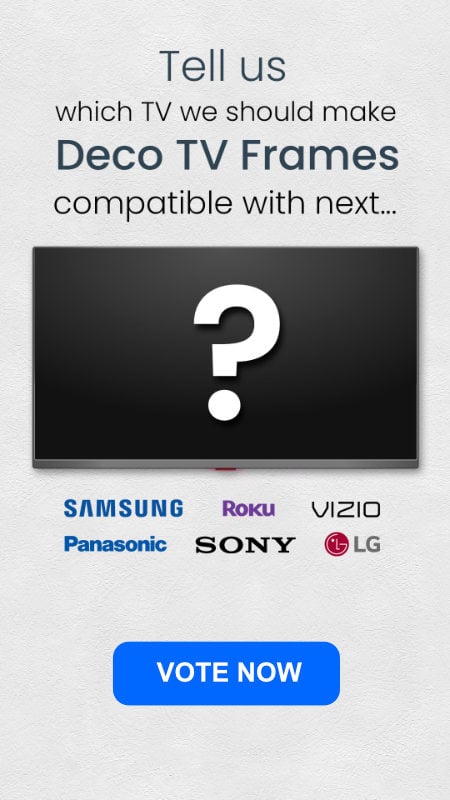 The Deco TV Frames product line is solely made to be compatible with Samsung The Frame televisions. All Samsung The Frame TVs have an "LS03" in the model number of the TV.
We continue to listen to customer feedback to understand if there are any other specific TV models with significant demand for a Deco TV Frame. You can CLICK HERE to vote for your favorite Tv model for us to consider supporting in the the future.
At this time we do not make custom frames for any TV other than Samsung The Frame.
Keywords: LG, Vizio, roku, panasonic, LG gallery, Samsung Q90